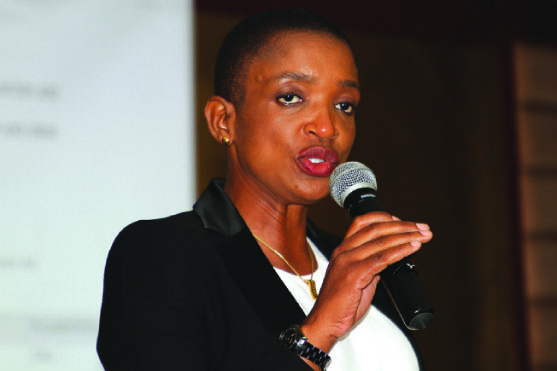 The ManicaPost
Ray Bande
Senior Reporter
Some Government officials have been accused of causing extensive environmental degradation through illegal mining activities in Penhalonga, Odzi, Tarka Forest and along Mutare River.
This came to light during an Environmental Management Act Amendment Draft Bill (Chapter 20: 27) consultation meeting held in Mutare on Tuesday.
The consultation meeting sought to realign the Act with the Constitution and the latest global developments.
Speaking during the meeting, Environment, Climate, Tourism and Hospitality Industry Deputy Minister, Honourable Barbara Rwodzi said some of the challenges faced in urban areas comes from the land allocations made prior to the promulgation of environmental legislation, including the EMA Act.
"I need to bring to the attention of the house the rampant land degradation and pollution which is happening at an accelerated pace in Manicaland due to illegal mining. I am reliably informed that the most affected areas are Penhalonga, Mutare River, Tarka Forest and Odzi.
"Complaints have been raised on the involvement of Government officials in these activities.
"Illegal miners use mineral detectors and move from one place to another leaving a trail of land degradation as well as water and air pollution due to the usage of chemicals. This must be stopped immediately and as Government we expect EMA, working with the police, to arrest the culprits for prosecution," she said.
She highlighted that decommissioned mines are a threat to the environment.
"In this province, Inyathi and Dinhidza Mines come to mind. Environmental degradation and pollution is occurring from the old works and dumps and we need to have a critical discussion as we review the EMA Act.
"EMA carried out a rehabilitation cost survey for decommissioned mines in 2011 and it was noted that an average of US$4 million is required to rehabilitate a single decommissioned large-scale mine," said Deputy Minister Rwodzi.
She underscored the uniqueness of Manicaland Province in that it has all the agro-ecological regions, adding that these need to be sustainably managed.
"Manicaland has all the agro-ecological zones in Zimbabwe. It is the only province in Zimbabwe that has some remnants of pristine ecosystems such as the Chirinda and Vumba forests. This calls for sustainable management of all the various ecosystems.
"For the avoidance of doubt, these must and will be protected. These rainforests are home to a diversity of flora and fauna and are ecologically fragile. However, they are under threat from agricultural activities. People are migrating from drier areas and clearing the forests for agricultural purposes.
"Surely that is not right. In order to ensure sustainable utilisation of these forests, the new Bill should encourage sustainable environmental management," she said.
Deputy Minister Rwodzi also bemoaned the pollution of rivers in Manicaland.
"Manicaland is dominated by mountain ecosystems from which a number of river systems radiate from, for example Odzi, Nyanyadzi, Pungwe, Risitu, Nyahode and Nyamukwarara.
"Most of the river systems are trans-boundary and require concerted efforts to prevent pollution that does not only affect our livelihoods, but also those of neighbouring countries," she said.
The Mutare consultation meeting, which was attended by numerous stakeholders, is the third after the Bulawayo and Masvingo meetings.
The next meeting is set for Kadoma next week.