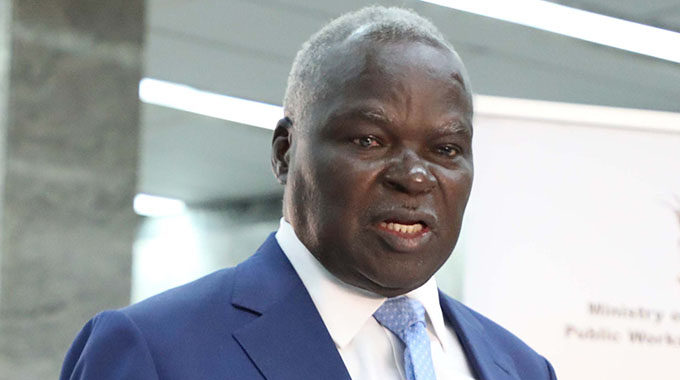 The ManicaPost
Luthando Mapepa
Chipinge Correspondent
PUBLIC Service, Labour and Social Welfare Minister, Dr July Moyo has reiterated Government's commitment towards refugees protection, and urged them to abide by the country's laws.
Speaking during a familiarisation tour of Tongogara Refugee Camp in Chipinge on Tuesday, Minister Moyo said Zimbabwe is set to participate at the Global Compact for Refugees in Geneva next month as part of its international commitment towards refugees protection in the country.
"As Government, we are committed to refugees protection and improvement of their welfare. I have seen several self-sustainable projects being implemented at this camp, and this speaks to what President Mnangagwa always preach about of leaving no one and no place behind.
"Next month, we are going to Geneva to highlight our efforts in that regard. Refugees themselves also need to play their part through abiding by the laws of Zimbabwe," said Minister Moyo.
Speaking during the same event, United Nations High Commissioner for Refugees Country Representative, Mr Samuel Chawera said his organisation is impressed by the country's inclusivity policy.
Said Mr Chakwera: "I have worked in several countries where there are refugees, but I can safely point out that Zimbabwe is ranked among those who offer the best protection services.
"The Government of Zimbabwe allocated at least 150 hectares of irrigated land to refugees and is implementing life changing empowerment projects. These are life skills which refugees can utilise even after leaving Zimbabwe."
Refugees at Tongogara Refugee Camp have commended Government for its inclusivity programming, with the latest development being the construction of 15 houses and the establishment of a vending market.
One of the beneficiaries, Mr Kambuya Tambudzai from Mozambique said they are happy that the Government of Zimbabwe is constructing bigger houses for them.
"Our numbers in the camp are growing and we are grappling with accommodation challenges, but this issue is being addressed. I have a big family, so the construction of houses is a huge relief.
"The new market is also a blessing to us. There are water and ablutions facilities, and above all, vendors have their own space to operate freely," she said.
Tongogara Refugee Camp is home to over 15 968 refugees and asylum seekers from different countries.