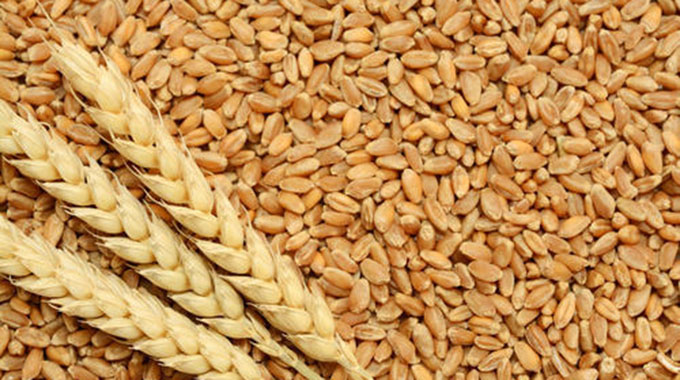 The ManicaPost
Samuel Kadungure Senior Farming Reporter
In a strategic move to cut the country's wheat import bill, Government is supporting increased production, with 80 000 hectares of the cereal grain being targeted across the country.
Manicaland has been given a target of 7 000ha.
Wheat is one of Zimbabwe's strategic crops as it is part of the people's daily diet.
Zimbabwe needs at least 400 000 metric tonnes of the cereal crop every year.
Marking the Manicaland wheat launch at Musoja Farm on the outskirts of Rusape on Monday, Lands, Agriculture, Water, Climate Change and Rural Resettlement Deputy Minister Douglas Karoro said the country is importing three quarters of its wheat requirements.
He said an increase in local production will drastically change this.
Cde Karoro said Government has taken a deliberate stance to promote wheat production so as to save the scarce foreign currency.
"Be rest assured, we are promoting wheat production with a view to do away with imports and resultantly save foreign currency. We are using scarce foreign currency to import wheat at the expense of important things like drugs.
"The country needs about 400 000 metric tonnes of wheat to meet internal consumption requirements. A deficit in production is bad for Zimbabwe as Government has to commit more funds towards importation of the cereal grain," he said.
"This season we are targeting to grow at least 80 000ha, distributed among all the provinces, and Manicaland has been given a target of 7 000ha."
The deputy minister said challenges of late distribution of inputs and electricity cuts which have derailed the wheat programme in the past have been addressed.
"We will not have power cuts throughout the wheat production cycle. We have all agreed that continued importation of food is not progressive," he said.
Cde Karoro also said the wheat producer price will be reviewed to ensure farmers get a return on their investments.
"The wheat producer price will be lucrative as it will factor in the total cost of production plus an additional 20 percent," said the deputy minister.
Government's move to increase wheat production has ignited interest among farmers, with the host farmer of the launch, Mrs Rudo Samuriwo, putting 40ha under wheat.
"If we do not take up the challenge, the country will face a serious wheat shortage next year," said Mrs Samuriwo, who is also into maize, tobacco, beans production, as well as animal husbandry.
Minister of State for Manicaland Provincial Affairs, Dr Ellen Gwaradzimba also attended the launch and expressed optimism that Manicaland will exceed its target of 7 000ha.
Dr Gwaradzimba promised to crack the whip to boost production in the province.
"When I think of agriculture, several questions come into my mind. First, why are we poor? Why is some of the land idle? Why do farmers experience perennial problems with regards to distribution of inputs?
"Manicaland will come up with a strategy, in line with the devolution agenda, to boost production.
"It is an embarrassment that the country is importing food, especially maize and wheat, when so many farmers have productive land," said Dr Gwaradzimba.
She urged farmers to fully utilise their land or risk losing it.
She also urged Government to ensure the speedy distribution of inputs.
"Farmers should not miss the onset of the agriculture season queuing for inputs. The distribution system needs to be examined before the onset of the farming season," said Dr Gwaradzimba.
The deadline for wheat planting is May 15.