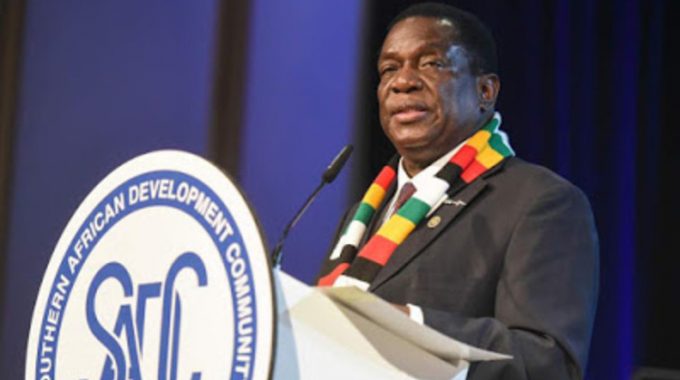 The ManicaPost
Kudzanai Gerede Business Correspondent
Key productive sectors of the economy have been hard hit by foreign currency shortages during the past week which has been the major source of inflationary pressure on the market, Post Business can reveal.
Prices for most basic commodities have shot up during the past few days notably the price of a loaf of bread which has taken a 10 percent hike from $ 1.00 to $ 1.10.
Prices of a range of day to day food products have take a rather more chilling effect, with some shops raising the price of a bottle of 2 liters cooking oil from levels of $ 3.60 to close to $ 5.00.
Retailers have shifted blame to the manufacturers who have increased product prices owing to unavailability of foreign currency to procure essential products for production.
Grain Millers Association of Zimbabwe (GMAZ) says as of last week, at least six milling companies had closed shop owing to foreign currency unavailability induced shortage of wheat.
Zimbabwe needs US$ 20 million every month to import wheat, salt and rice.
Retailers Association of Zimbabwe president, Mr Denford Mutashu in an interview with Post Business said retailers have maintained their markup and the price increases have taken place at production level.
"If you look recently, it has been the manufacturers and producers who have been increasing prices at every turn because of foreign currency issues, so retailers are price takers. When manufactures increase prices we simply pass on the price increases to the consumer, we have not increased our margins, we have not increased our markup but the net effect of the price increases by manufacturers or suppliers is on the consumer price," said Mr Mutashu.
However, with a drip feed foreign currency allocation by the Reserve Bank of Zimbabwe to businesses focusing on products such as fuel and wheat that are on the Central Bank's priority list, most local businesses have been severely hit particularly the manufacturing sector prompting most businesses to buy the foreign currency on the parallel market at high premiums.
Observes have noted that such a trend had ripple effects on the cost of production which has acutely shot up.
Consumer Council of Zimbabwe executive director, Roselyn Siyachitema told Post Business that as long as market indiscipline and production issues were unresolved it remained a tall order to curb inflation under the current conditions.
"We need to be realistic; prices do not just shoot up from nowhere. We know our economic situation that is the fundamental cause of what we are seeing.
"If we correct what is happening in our economy the issue of three tier pricing, the issue of bond notes being unaccepted, the issue of people buying money on the black market, the issue of productivity, if we raise our agriculture to the levels that can feed into manufacturing, all these are what causes inflation," said Siyachitema.
Zimbabwe is channeling a lot of foreign currency towards importation of food stuffs such as grain and other processed foods which the country has the capacity to produce but low production in agriculture remains a challenge.
The grain milling industry for instance is currently saddled with a US$ 87 million foreign debt to wheat, rice and salt suppliers.
"The deficit between consumption and production continues to widen," said GMAZ president Tafadzwa Musarara.
Government has pledged to boost agriculture which has the capacity to restrict the country's massive import bill.
Meanwhile giving the state of the nation address this Tuesday, President Emmerson Mnangagwa said Government had secured a US$ 500 million facility that will help ease foreign currency demand to key productive sectors of the economy.
"My Government through the Reserve Bank of Zimbabwe has negotiated a number of foreign exchange facilities around US$ 500 million that are intended to meet the growing demand for foreign currency. Some of this facility shall be disbursed this week," said President Mnangagwa.
Observers have welcomed the move as it is expected to go a long way in clearing external payments to various suppliers of essential products and reassure new shipments to local manufacturers. It is further expected to tame rising inflation.
On Tuesday, the Minister of Finance and Economic Development dr Mthuli Ncube told the media that he would issue his economic plan sometime next month, which was expected to tackle the monetary stalemate.