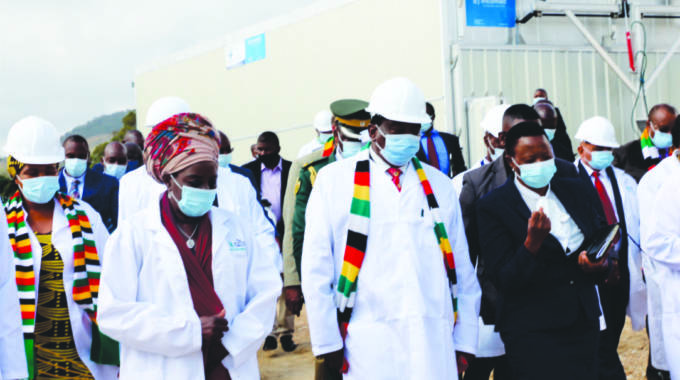 The ManicaPost
Abel Zhakata
Senior Reporter
WATTLE Company managing director, Mrs Victoria Jakazi, has said President Mnangagwa's tour of her company premises on Wednesday in Mutare is a clear indication of how Government is committed to engage business to achieve industrial growth under the National Development Strategy 1.
Wattle specialises in timber processing.
The company employs 2 000 workers and grows wattle trees in Chimanimani and Chipinge.
It also grows pine trees in Juliasdale and Penhalonga as well as gum trees in Vumba.
Wattle exports its products – mainly electricity poles – to South Africa, Mozambique, Zambia, Malawi and Democratic Republic of Congo.
It is now eyeing the Chinese and Malaysian markets.
In an interview yesterday (Thursday), Mrs Jakazi said the President's visit was an eye-opener.
"The visit showed us how the President is eager to engage with business in order to achieve goals under the National Development Strategy 1," she said.
Mrs Jakazi added: "He is not leaving it to us, but walking with us and this shows the high level of commitment he has to see everything succeed. During the tour he assured us that Government is willing to engage the business community and help in a big way to fuel industrial growth.
"We were able to air out our views and the challenges we are facing as businesses and our sentiments were well received by the President who, with equal measure, promised to tackle the issues we raised with urgency. What was most captivating is that in everything he said during the tour he showed us what he meant when he talks about the ease of doing business.
"The President wants the businesses community to have no hassles in carrying out their operations. This is a good move as it attracts more investment into the country as the environment is friendly and conducive."
Mrs Jakazi said the future looks bright for industry and commerce due to the commitment being shown by Government, which is a good recipe in attaining Vision 2030.
President Mnangagwa is on a nationwide tour of the country's manufacturing sector to gauge capacity utilisation, assess challenges faced and come up with solutions.
Apart from touring Wattle Company, he also visited Willowton and Mega Market on the same day.