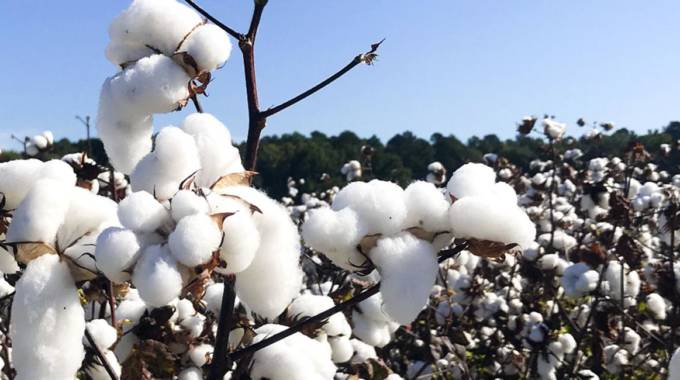 The ManicaPost
Luthando Mapepa
Chipinge Correspondent
GOVERNMENT has disbursed $1.5 billion to clear all last year's outstanding payments to cotton farmers.
Speaking during a visit in Chisumbanje last weekend, Lands, Agriculture, Fisheries, Water and Rural Resettlement Minister, Dr Anxious Masuka said Government is committed to pay farmers on time this season, having learnt from last season's experience.
The development comes a time when some cotton farmers in Chisumbanje said they were being shortchanged by buyers.
Some of the companies are said to be settling the outstanding payments with groceries.
Said Minister Masuka: "Government has availed funds to clear last year's cotton payment backlog of $1.5b, while an additional $620 million has already been disbursed to Cottco for this season's payments to farmers.
"I understand $66 million has already been disbursed to those with bank accounts."
He added that the country is on course to achieve its deliveries target of 170 000 metric tonnes of cotton this season, hinting that at least 90 000 metric tonnes have so far been delivered to Cottco.
"We are targeting to achieve deliveries of at least 170 000 metric tonnes of cotton.
"To date, about 90 000 metric tonnes have been delivered to Cottco.
"This has already surpassed last year's deliveries of 82 000 metric tonnes," he said.
Minister Masuka expressed concern over the issue of side-marketing of cotton by some of the farmers.
"Government is investing in cottco production for socio-economic transformation. Zimbabwe is predicted to become drier in decades to come, so cotton will be a critical crop for rural livelihoods upliftment.
"We have put in place a Statutory Instrument to protect contracted cotton. About 95 percent of the cotton grown in Zimbabwe is contracted through Cottco by Government.
Although cases of side marketing are going down, farmers should learn to honour and respect their contracts," said Minister Masuka.