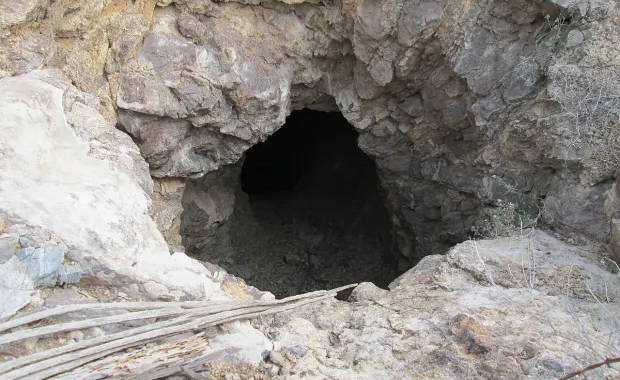 The ManicaPost
Liberty Dube
Post Correspondent
TWO illegal gold panners were on Sunday evening trapped to death after a shaft they were mining in collapsed in Penhalonga.
Acting Manicaland provincial police spokesperson, Assistant Inspector Wiseman Chinyoka confirmed the death of Frank Maidi (28) and Simbarashe Cephas (20).
He said the two were mining in a shaft situated in Betterbrands, in Tsvingwe when disaster struck.
"The two illegal panners were mining gold in a 10-metre deep shaft which collapsed and trapped them. A resident, Mr Liberty Muchati informed the police about the incident and their bodies were retrieved and taken to Victoria Chitepo Provincial Hospital mortuary for post mortem," he said.
Police have expressed concern over the escalating number of deaths of illegal panners through trapping.
Since August this year, five illegal gold panners have died in different incidents. Earlier this month, a 22-year-old illegal gold panner died after a mineshaft he was mining in collapsed.
Fidelis Kashaya was mining gold at Taikona Mine, in Penhalonga with Michael Mundikiyana (22), when the incident happened.
The shaft which was nine-metre deep collapsed on Kashaya and he died instantly.
In August, two illegal gold panners were trapped to death following the collapsing of the mineshafts they were working on in two separate incidents that happened recently in Penhalonga.
In the first incident, Takudzwa Mafa (27), was trapped in a disused mine at Mukada Farm in Old Mutare after they had gone to pan for gold with Ishmael Mutongera (24).
The two were retrieving gold ore in sacks when the shaft collapsed on him.
In another incident, Jackson Pininga (28) was found dead after he fell in a 60-metre deep shaft.
Efforts by his friend and fellow illegal gold panner, Tendai Chiyai to rescue him proved fruitless.
"We urge these illegal panners to desist from engaging in these activities since it is not only illegal, but risky and leads to losses of lives. Together with other stakeholders, we are working to combat illegal mining activities in areas such as Odzi and Penhalonga through carrying out random raids and awareness programmes.
"These programmes are meant to educate residents and villagers about the risks associated with illegal mining. We urge these panners to register and operate legally in designated and approved mining sites. We have noted with concern the high rising numbers of reports of illegal gold panners who are being trapped to death," said Assistant Inspector Chinyoka.
Environmental Management Agency's provincial and monitoring officer for Manicaland, Mr Enerst Marange said they had intensified efforts to combat illegal gold and diamond mining activities by conducting raids in hot spot areas of Penhalonga and Odzi, among other areas.
"We have been carrying out some operations in conjunction with the police and other stakeholders to flash out illegal miners who are stampeding to unsafe mining shafts in search of gold and diamond, thereby exposing themselves to these deaths. We are also doing campaigns in areas that are affected as well as some environmental audits where we will be looking at what will be happening on the ground and in comparison to the legal requirements and expectations in terms of environmental balance.
"We have been prosecuting where we don't find conformity. The illegal miners are already operating outside the law, hence the constant raids. The stampeding leads to death as we also emphasise on the importance of safety in mining areas. Engineering of shafts and other issues are encompassed in the safety blanket and we are deeply concerned about these deaths despite our efforts to wipe the illegal miners away of the shafts," he said.