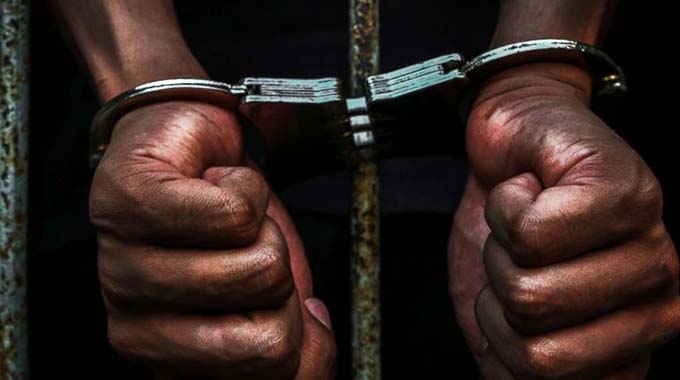 The ManicaPost
Tendai Gukutikwa
Post Reporter
A BUHERA gold dealer has been slapped with a three-year-jail term for assaulting a man and seriously injuring him.
Wellington Majakwara (27) was convicted of assault as defined in Section 89 (1) (a) of the Criminal Law (Codification and Reform) Act, Chapter 9:23, by Buhera magistrate, Ms Tatenda Makwanya.
Majakwara had pleaded not guilty for assaulting David Matariro, but was, however, convicted due to overwhelming evidence.
Majakwara committed the offence on Christmas Day last year and was sentenced to 36 months, of which 12 months were suspended for five years on condition that he does not commit any similar offence.
The remaining 24 months shall be effective.
Mr Tavonga Mawire represented the State.
In sentencing Majakwara, Ms Makwanya said he acted unlawfully by taking the law into his own hands when he assaulted Matariro.
"Cases of assault are on the rise and there is need to send a clear message out there that taking the law into your hands is unlawful as you might end someone's life by doing so. People need to know that the law will not be hesitant in sending criminals for rehabilitation," said Ms Makwanya.
A medical report brought before the court showed that the complainant suffered serious injuries as a result of the assault.
The court heard that on Christmas Day, Majakwara attacked Matariro with an unknown object on his upper right eye following a misunderstanding.
In his defence, Majakwara said Matariro and his friends approached him with the intention of robbing him.
He said he only fought back in self defence.
"During the scuffle, Matariro was pushed and fell on a nearby scotch cart, resulting in him sustaining a cut on his right eye," said Majakwara.