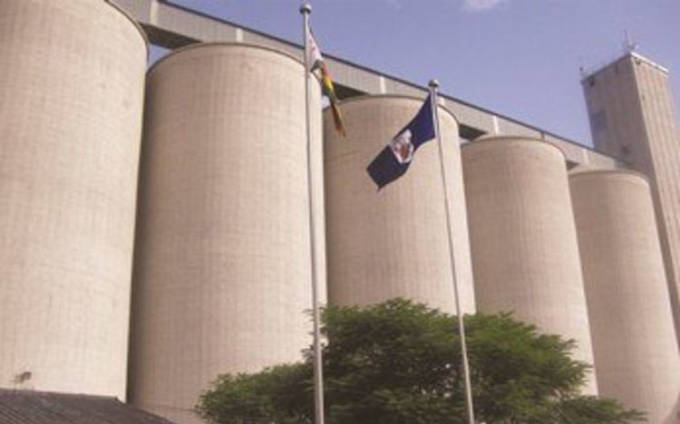 The ManicaPost
Samuel Kadungure
Senior Reporter
THE Grain Marketing Board (GMB) has taken delivery of 736 000 metric tonnes of maize and is upto date with its payments following the release of $7 billion by the treasury to clear the backlog that has sparked an outcry from farmers.
The statistics, released on Wednesday afternoon by GMB chief executive, Mr Rockie Mutenha, shows that the country is firmly on course to attain its grain reserves target of 1 500 000 metric tonnes after a successful summer cropping season.
Mr Mutenha said GMB has also received 47 663 metric tonnes of white sorghum, 23 442 tonnes of red sorghum, 5 000 tonnes of mhunga and 11 635 tonnes of soya bean.
The grain utility is paying $32 000 a tonne of maize, $38 000 for traditional grains and $48 000 for wheat and soya bean.
Mr Mutenha said GMB was now up to date on payments for grain purchases, with about $23 billion having been paid to farmers to date.
GMB needs at least $2.4 billion a week to pay for the revised projection of 300 000t per month.
He said GMB was facing difficulties to keep up with the 72-hour payment turnaround for grain purchases as record deliveries are being witnessed at all depots and collection points countrywide.
He also attributed the challenges to some farmers with bank accounts that do not take huge deposits.
Mr Mutenha also encouraged farmers to use the parastatal's farmer card to access their payments spontaneously.
"We are currently working with the five-day window period which we promised farmers at the beginning of the season. GMB is paying a good price for all grains. We are facing challenges with farmers who have low KYC accounts, which need to be upgraded to accept huge amounts of money being paid by GMB.
"We are also encouraging our farmers to register for our GMB farmer card which is fully KYC compliant, and can accept huge amounts. As of August 16, 2021, $22.8 billion had been paid to farmers," said Mr Mutenha.
Mr Mutenha said GMB has contracted 1 200 trucks to ferry grain countrywide.
He said the huge deliveries inundating depots and collection points was compounding transport and logistics such that farmers should engage their depot supply chain managers for bookings.
"GMB has registered above 1 200 trucks across the country to assist farmers carry their grain to our depots on a stop order facility. Farmers will only pay when GMB makes payment for their grain. Farmers should visit our depots and request for transport which will be arranged by our supply chain managers," said Mr Mutenha.
He said GMB was employing various tactics to thwart both internal and external side marketing.
He said it was a criminal offence for anyone to sell or buy controlled produce without permission from the grain utility or the Agricultural Marketing Authority (AMA).
Those caught on the wrong side of the law will be prosecuted and penalised to counter the detrimental practice.
"Selling of maize and soya bean remains controlled in terms of the Grain Marketing Act, Chapter 18:14. No one is allowed to sell or buy maize other than through GMB, unless if one is a bonafide contractor, registered with Agricultural Marketing Authority of Zimbabwe (AMA) and GMB.
"GMB is working with law enforcement agencies to ensure compliance with the provisions of the Act. Anyone found in violation of the Act and the SI is being prosecuted and risk forfeiture. They will pay a fine that is three times the market value of the controlled product they are found in possession of," said Mr Mutenha.