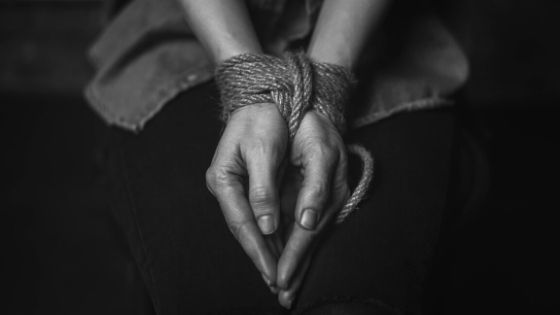 The ManicaPost
Liberty Dube
Post Correspondent
A 12-YEAR-OLD Chimanimani girl is lucky to be alive after she was kidnapped and held hostage for hours before being dumped by the roadside, while three children were abducted and dumped in Rusape in two separate incidents that happened on Monday.
In the first incident that occurred in Pfumo B Village in Chief Muusha's area of Chimanimani, the juvenile (name withheld) was kidnapped by an unknown suspect before she was found lying unconscious with her hands and legs tied with a rope.
Acting Manicaland provincial police spokesperson, Assistant Inspector Wiseman Chinyoka said: "The juvenile's mother, Ms Christina Mugwambeyi and her four children left their home for the fields and after walking for a short distance, she realised that she had left some food at home which they wanted to have later on. She sent the juvenile back home to collect the food.
"She instructed one of her daughters to wait for the juvenile while they proceeded to the fields. The child who was instructed to wait for the would-be victim got frustrated and proceeded to the fields. She told Ms Mugwambeyithat she had come alone to the fields after having waited in vain for her sister who had not shown up."
Sensing danger, Ms Mugwambeyi called Ms Lucia Ndarera inquiring about her daughter's whereabouts.
"Ms Ndarera told Ms Mugwambeyi that the juvenile had already collected the food and followed them to the fields.
''Later during the day, she received information that the juvenile was seen lying unconscious by the roadside.
''Her hands and legs were tied with a rope. She was taken to Nyahode Clinic for medical examination before she was transferred to Mutambara Mission Hospital where she is admitted.
"We are appealing to members of the public with information leading to the arrest of the suspect(s) to contact their nearest police station," added Assistant Inspector Chinyoka.
In another incident that happened in Rusape on the same day, a knife-wielding robber who was disguised as a woman pounced on a 44-year-old man and robbed him of US$70, two cellphones and two satchels which had clothes.
"Ms Itai Mutungambera boarded a silver Honda Fit together with her three children. The driver, who was disguised as a woman and wearing a dress, diverted the route and proceeded to Tsanzaguru instead of Mabvazuva where the victims intended to go. The suspect produced a knife and asked Ms Mutungambera to surrender all her belongings.
"He shoved her out of the vehicle and sped off with the three children. Ms Mutungambera made a police report at Rusape Central Police Station.
''The three children were later found near Magamba Turn-Off in Rusape where they were dumped. They did not sustain any injuries," said Asst Insp Chinyoka.