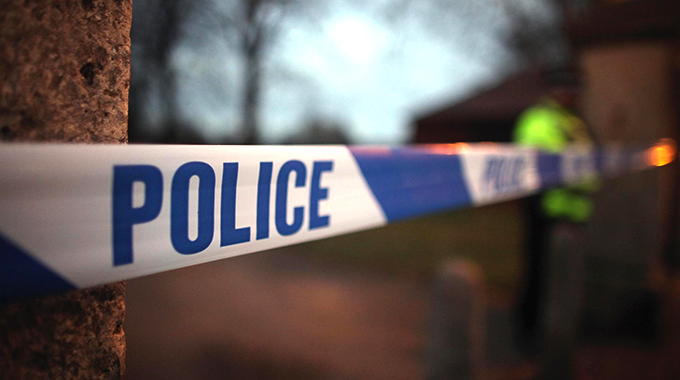 The ManicaPost
Luxson Chananda
Policing Manicaland
THE Zimbabwe Republic Police (ZRP)brings you information, tips and ideas on how best we can together fight the scourge of crime.
We reiterate, once again like we have done on other platforms, that crime is a reality and as such, fighting it should be a shared responsibility.
We should therefore make as much noise as we can in order to rid from our midst criminal elements and vestiges of any form of crime.
It is vital that this column begins by discussing ways by which the public can work with the police to wad-off crime from communities.
As beneficiaries to the work done by police in this country, Manicaland in our case, it is important that the public gets to know how the police is organised and strategically modelled for service.
The organisational structure as seen through its chain of command, institutional lay-out alongside the whole span of its rank and file is deliberately designed to ensure that the police is accessible and that work is steered towards goal achievement.
This, in other words, guarantees that reports can easily be made and that they can also be easily followed up on for feedback on progress made and eventual outcome of each reported case.
Over the years, we have seen persistent complaints and discontentment where the public felt short-changed on certain aspects of service delivery.
The problem has, by and large, been attributed to failure by police to provide adequate information leading to gross misunderstanding or misinformation on policing activities on the part of the public. This has resulted in tilting the crime playfield in favour of errant police officers and criminals.
It is for this reason that I propose that every citizen must keep notes on crime preventive and management tips as this column unfolds.
Manicaland has 30 general duty uniform branch stations with some of the larger stations (in terms of area size and population policed) having posts and bases.
The stations are further divided into policing districts, each of which is headed by an Officer Commanding District (commonly known as Dispol). The province has five such policing districts, namely Mutare Central, Mutare Rural, Rusape (which has Buhera satellite district), Nyanga and Chipinge.
Names and contact details for each Dispol — all officers in charge stations and community relations officers shall be provided as we go.
The police thrust is crime prevention, which is done through crime awareness campaigns where the police disseminates information on target hardening and target removal techniques.
It is, however, in instances where crime would have been committed that we feel the public should be able to easily find their way through the processes involved.
All crimes should be reported at the police station or in some instances, the nearest police officer who is obligated to assist the complaint/ victim/informant with their case as far as possible.
In any case, it is vital that the case is recorded in a book known as the Report Received Book (RRB).
The book, which is a key police record, is serialised and contains major details of the report/offence with provisions for subsequent references for other records that may be opened for each case written in the RRB.
The reporting stage of a case is very important as it often determines chances of success in the ensuing investigations and ultimate prosecution should the case gets to that stage.
The person making the report should make sure that he/she gets the RRB references, names (s) of attending police officer(s), their contact number and the eventual Crime Register number which is opened for almost all cases that are reported.
Please take note that police officers are required to provide these details even if you do not ask for them but it has emerged that very often you may not be given the details.
Let me point out here that the police officer who takes down the report, who attends the scene or who becomes the investigating officer is not the "Alpha and Omega" in the management of that case.
He/she simply is not the sole person responsible for what happens between the reporting of the case and its outcome. He/she is accountable to a more senior officer apply designated as the "officer/member in charge crime" who is often responsible for allocating cases to investigating officers, seeing to it that scenes are attended to within set time frames and that the rest of the standard operational procedures in respect of each case are/have been adhered to.
The ultimate responsibility of ensuring that cases are handled or managed according to police standards and satisfaction of the public lies with the station officer in charge.
Preventing crime is everyone's responsibility.
For any information on this and other policing matters, please get in touch with the provincial community relations liaison Officer, Inspector Kakohwa on 0202066637/ 0772 911 632 or his deputy, Assistant Inspector Chananda on 0778408895. ZRP Manicaland Press and Public Relations