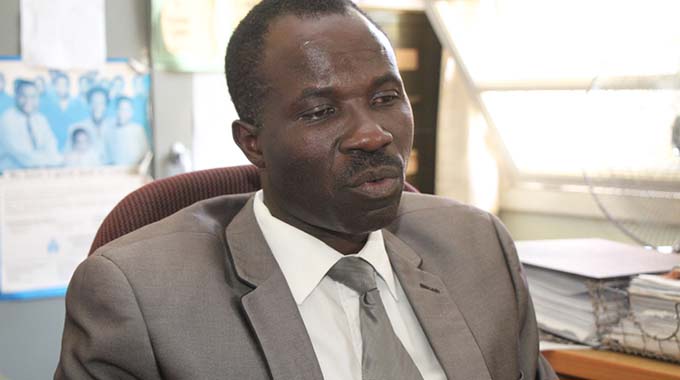 The ManicaPost
Ray Bande
Senior Reporter
MANICA Diamonds coach, Johanisi Nhumwa's one man band, in which he doubles as the head coach as well as assistant has drawn widespread criticism following their disastrous start to the 2020 Chibuku Super Cup competition.
The Gem Boys are the only team without a single point and only one goal to show after 180 minutes of action in Group Three of the Chibuku Super Cup Tournament.
The surprise 1-2 defeat at the hands of cross town rivals, Tenax FC, only served to intensify criticism for the diamond miners who seem to have everything at their disposal compared to the Mutare correctional services side.
That Tenax FC are playing their debut Premiership season and Manica Diamonds are not only playing their second top-flight league season, but ended on an impressive fifth position in the debut season in 2019 places the widespread criticism into context.
Manica Diamonds boss, Masimba Chihowa, said the executive is not happy with the results and they are demanding answers from the technical team given the fact that they availed enough resources to challenge for honours.
Chihowa said they have been waiting for Nhumwa to name an assistant of his choice way before the end of the 2019 season.
"We are not happy with the results that we have been getting on the field of play and we have duly demanded answers from the technical team. It is sad that as a club we have tried our best to avail resources needed for them to excel, but somehow we are not getting what we expected.
"This issue of the assistant coach has been before us since 2019 and the coach is aware that we instructed him to name an assistant of his choice. Yes, he suggested one, but as a corporate citizen, Manica Diamonds also has a sense of belonging. This means that where we can get services locally we really have no business looking elsewhere.
"This is the reason we felt we should give the coach more time to look around locally for an assistant, but up to this day we are yet to receive the name that fits the bill. We will be sitting down as a club and take corrective measures," said the Chancellor Junior School head.
And Nhumwa also understands that such is the cruel nature of the life we live that the absence of an assistant coach is now an issue when the team struggles to produce result.
"It is sad that the issue of the assistant coach is now being raised in different quarters because we have played these two matches and lost. When we ended the 2019 season in the top five with the same technical set up no one raised that issue.
"I was asked to submit a name and I did way back. I am equally surprised why nothing has been done so far. I cannot keep telling people the same thing over and over again because I believe we are grown ups and professionals in our own right," said Nhumwa.
The Masvingo-born gaffer told Post Sport that he is finding it difficult to double as head coach as well as perform duties he should be assigning to his assistant.
"Yes, it is difficult to be the head coach as well as an assistant. There are duties specifically meant for the assistant coach and I find myself doing all those duties. It is an issue that I admit needs to be corrected and possibly improve our performance as a team," he said.
The abnormal Manica Diamonds technical set-up makes them probably the only club in the Premiership with a head coach without an assistant.
Apart from the absence of an assistant coach, Nhumwa's coaching tactics and relations with players have been a subject of scrutiny with some sections, including players, criticising the archaic technical methods employed by the gaffer as well as a poor working relationship with players.