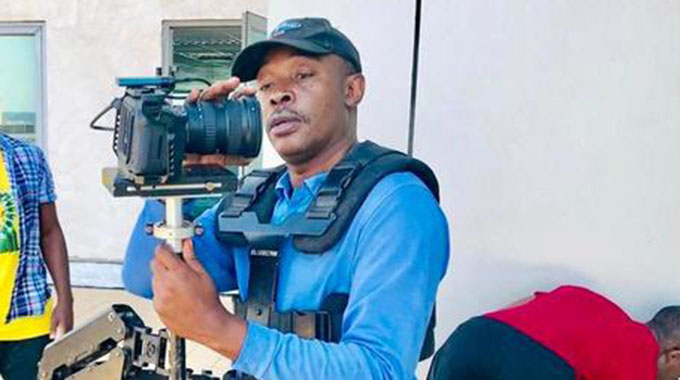 The ManicaPost
Liberty Dube Entertainment Correspondent
VETERAN film producer, director and actor Ben Mahaka believes the film "Gaza", will serve as a skills incubator for the big screen enthusiasts in Manicaland.
The final episode of the first season of the captivating movie was aired on ZTV this Monday. The drama series had 13 seasons, which is the standard number of episodes for television seasons. 
In a wide ranging interview, Mahaka said: "Our hope is for 'Gaza' to act as a skills incubator in visual production for Chipinge district and hopefully, Manicaland.
"Most of the cast and crew are young people who can easily segue into more formal training or into the job market with meaningful experience. It's a remarkable achievement for young people from Chipinge. Without prior experience in film production and relying on-the-job training, they managed to produce a gripping television drama.
"As the producer and director of the drama series, I am encouraged by the depth of talent in Zimbabwe. It is heartening that given the right resources and opportunity, we can quickly train actors and crew to deliver polished products". 
For the 13×26 episodes for television, Mahaka said they injected about $27 000, which was the minimal budget.
"The main challenge we faced at the beginning was mistrust from parents and guardians who were wary of allowing their children — especially girls — to take part in the series production.
It was something new, but we pushed hard to get as many women on the crew, especially on the technical side. We have Faith Museta on camera, Nyaradzo Mlambo as props mistress and Iris Hlatywayo on scripting. The crew is made up of mostly women.
"By any standard, our budget was small. We produced 13 twenty-six episodes for television with $27 000. Of course it was challenging.
But we are thankful that Government provided that funding through the ZimDigital programme and allowed us to start building from where previously there was nothing.
The model proved effective. If you support creative arts and trust them to tell their stories, you are more likely to get entertaining content than if you spoon-feed them the themes," added Mahaka. 
"Gaza" is the story of Rosy Muyambo (14), a character played by Gamuchirai Maphosa. The school girl fell pregnant from her boyfriend, Remington Sigauke, played by Tapiwa Timirepi. She elopes and the whole drama unfolds from there.