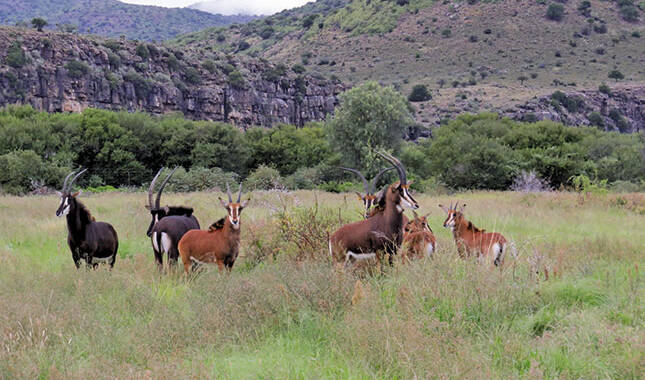 The ManicaPost
Editor
THERE is need to open up the tourism sector for locals, particularly the game farming sub-sector, so that the people of Zimbabwe can fully enjoy the country's natural resources, tourism player Mrs Edith Mukuwapasi has said.
According to the 2022 edition of the World Economic Situation and Prospects (WESP) report by the United Nations, tourism will play a crucial role in the recovery of national economies, particularly for developing economies like Zimbabwe.
Drawing on data from the World Tourism Organisation (UNWTO), WESP underlines the sector's importance for the world economy and employment opportunities creation, including in hospitality, travel services and retail trade.
"Our economy is resource based and these animals are part of those resources. Therefore, we should all be benefitting from them one way or the other," said Mrs Mukuwapasi, co-director of KnowzWandaland, a recently established game park in Mutasa.
The game park is home to lions, tigers, impala, zebra, blesbok, ostriches, tortoise and crocodiles, among many other animals.
"Game farming is much more profitable than domestic livestock rearing. Our people need to be equipped with this knowledge. From the moment an animal in the game park is born, it starts bringing in revenue as tourists come to see it. Even after its death, it is still highly valuable because even its horns can be turned into expensive ornaments," said Mrs Mukuwapasi.
"Every component of a crocodile is valuable, and yet it does not demand any special conditions for it to thrive. As long as there is a water body, crocodiles will thrive.
"Sadly, the majority of our population is unaware of the value of our wildlife resources, and because of that ignorance, this might disturb our aim to attain Vision 2030 as people are not aware of available opportunities.
"Tourism, particularly game farming, is one of the arms that are supposed to spur our economic growth and therefore more locals need to make investments in the sector," she said.
Mrs Mukuwapasi went on to call for the conservation of wildlife.
"We need to fully utilise our natural resources and our children need to be taught from a very young age that it is very important to conserve wildlife for the sake of posterity," she said.
Zimbabwe is poised to record massive growth in the tourism sector as the country has several tourism offerings, including the wildlife that have always been a huge pull factor for both domestic and international tourists.
Endowed with diversity, the Eastern Highlands has it all, from scenic views, waterfalls, mystic mountains, flora and fauna and a rich culture.