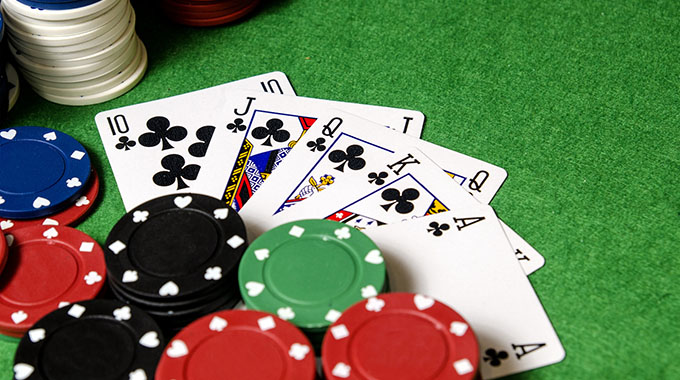 The ManicaPost
Ray Bande Senior Reporter
THOSE that enjoy playing card games say there is something special about opening a new pack of cards.
Whether the game is being played at a service station to while away the time or it is a classic poker night — players insist that cards smell the same!
But for youths in Mutare's high-density suburbs of Sakubva, Chikanga, Dangamvura, Zimta Park, Dreamhouse, Natview Park and Hobhouse, it is not the smell of the playing cards that matters.
For them, the few US dollars they stand to win is the motivation.
Widely known as "makasi" or "njuga", gambling has been on a steady increase as unemployed youths try their luck to beat the Covid-19 lockdown blues.
On a good day in office, one can take home US$40 to US$50 from gambling. However, one can also take home US$5 or nothing.
Despite this huge gamble, sports betting shops, casinos and lottery gaming are cropping up rapidly in the country's major urban centres as punters strive to make an extra coin and satisfy a growing appetite for gaming and gambling.
Activity usually peaks when international football leagues are ongoing.
Rekai Kidiga, a builder who resides in Zimta Park, says he is augmenting his earnings through gambling.
"Whenever we do not have anything to do, we look for a secluded place near the shops, play cards and bet. We normally gather in a group of 10 to 15 people. We know each other very well," he said.
Kidiga said the highest amount he has ever taken home is US$50.
A Sakubva resident, John Kadzere, said gambling is his way of life.
"We have been doing this for a long time, ever since we were in primary school. Of late, there is an increase in the number of people coming to our gambling site.  It seems like gambling is now a way of leaving the house to escape the lockdown," he said.
A social scientist who is also a lecturer at Catholic University, Mr Fungai Makoni, said gambling is addictive.
"Gambling is addictive. That is why it becomes a habit for most people who get into it.
"It also has its fair share of negative social impact on the individual and the community around them. It may lead to violence in the home or thefts of money. Due to increased inactivity spurred by the Covid-19 lockdown, as well as limited avenues of sourcing income, gambling is bound to increase," said Mr Makoni.
The Lotteries and Gambling Board is the country's regulatory body responsible for controlling and monitoring operations of the gambling industry through the Lotteries and Gaming Act, which was enacted in 2000.
The board also issues licences to gaming operators, thereby rendering street corner gambling illegal.
Deputy Manicaland provincial police spokesperson, Assistant Inspector Luxson Chananda said those who are arrested for gambling on street corners are charged with criminal nuisance.
"Gaming operators should be registered and licenced. Those caught on the wrong side of the law are usually fined. However, repeat offenders are taken to court," said Assistant Inspector Chananda.
He also discouraged punters to desist from street gambling, highlighting that cases of violence are common whenever players disagree.
"We discourage people from gambling because violence usually erupts during these games. Some cases of theft are also witnessed during these street corner activities," said Assistant Inspector Chananda.