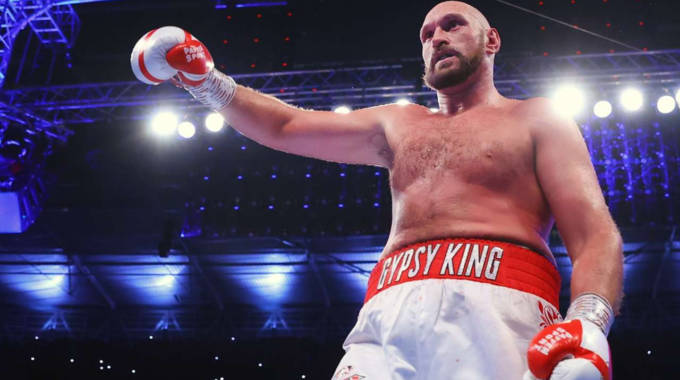 The ManicaPost
TYSON Fury could be tempted out of retirement to fight the winner of Anthony Joshua's August 20 clash with Oleksandr Usyk.
But his US promoter Top Rank will leave that decision entirely with Fury himself.
"People have asked me that a lot. We've been told to stay down, Fury's retired. He hasn't said he's coming out of retirement," Top Rank president Todd duBoef told Sky Sports.
"He hasn't said anything, so what do you do? I think it kind of plays its way through. I think the result of the [Usyk-Joshua] fight is going to be a very significant piece of the whole heavyweight division. Public opinion is this is AJ's last hurrah.
"He can't afford to lose this one again. He can't afford to. People are not going to be as forgiving, he may not be as forgiving on himself. Change of trainer, change of a lot of stuff. The style obviously bothered him in the last fight. This is going to answer a lot of questions.
"With Usyk we know he's a terrific fighter, terrific, terrific story, obviously left Ukraine during these God awful times to get prepared for the fight. A world-class boxer, the question is can he really manage the heavyweight division or did he just get the right guy? So I think a lot of things have to be answered in the coming weeks."
No matter who wins out of Joshua and Usyk, the clamour for the victor to fight Fury will only grow after their August 20 rematch.
The decision ultimately will rest with Tyson Fury alone.
"One of the things I've kind of released myself as to the outcome is what the mindset of a boxer is. I can't tell you what they're thinking. It's really hard for us. Tyson's made a tremendous amount of money. He's made a tremendous impact on the sport globally," DuBoef said.
"He did exactly what he said he was going to do and what he wanted to do.
"How much more is there for him and how much more does he need? That's in his brain and in his family and his decision-making. We can all sit around and speculate at what he's going to do. But I think it's really in his court.
"There is an unpredictability that he has and a stubbornness, a way to be like this is what I'm doing and I'm doing it. I think you've just got to let that car ride its course and let it go and let him decide what he wants to do."
Top Rank work with Fury but they won't pressure him.— Skysports.