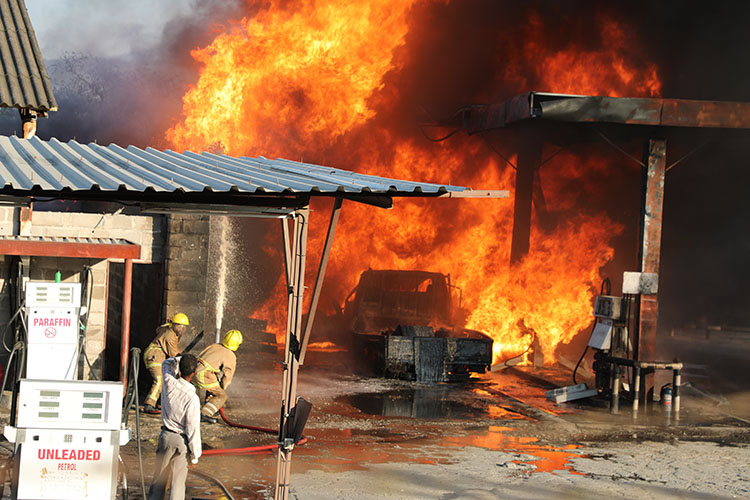 The ManicaPost
Sharon Chigeza Post Correspondent
CHAOS and utter panic!
This aptly summed the scenes that were witnessed in Mutare this afternoon as people jostled to save cars from catching fire after a fuel tanker exploded at Glow Petroleum service station opposite Mutare Bottling Company.
Passersby put their lives on the line as they literally lifted cars from the premises in a bid to save them from catching fire.
The cause of the fire was still unknown at the time of going to the press. Fire fighters reportedly started battling to contain the fire around 3pm with unconfirmed reports stating that three vehicles that were caught in the inferno had been burnt completely.
There were no human casualties recorded as all the people on the scene managed to escape to safety, according to eye-witnesses.
There were however growing concerns that the underground fuel reserves were most likely going to make it very difficult for the fire fighters to tame the raging flame.
Police that attended the scene said official communication on what happened would only be issued by the relevant office after getting information on the cause of the fire which they were still gathering.