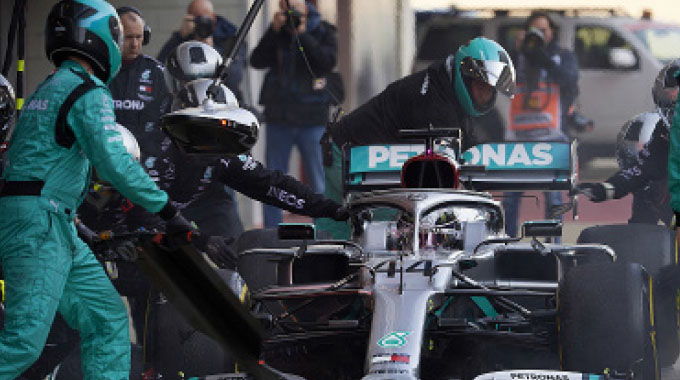 The ManicaPost
UK-based F1 teams have been working under the Project Pitlane to produce medical equipment such as ventilators or protective masks in an effort to help patients suffering from Covid-19.
Teams including Red Bull and Mercedes are acting as a response to the British government's call to support its National Health Service (NHS).
Red Bull's ability to problem-solve second to none
Red Bull's team principal Christian Horner said Tuesday in an interview that he is "busier than ever ?  there's a lot going on at the moment."
"People like Rob Marshall, our chief designer, he has done a couple of all-nighters on this coming up with engineering solutions to issues they've encountered."
"The key thing is getting these systems out there as quickly as possible."
"F1's ability to problem-solve is second to none and our ability to make rapid prototype parts is again second to none," said Horner.
"So not just our team but all the teams have responded in a phenomenal way. I can only judge what's going on in our own facility, and the efforts that the engineering team and R&D and manufacturing have put into this have been exemplary."
Mercedes F1 engineers help make breathing aid
F1 engineers from the Mercedes High Performance Powertrains (HPP), who have produced superb engines that secure the team's 10 championships in the sport, have been helping in the fight against the Covid-19 pandemic.
They recently teamed up with clinicians and university professionals in London to develop a breathing aid, the Continuous Positive Airway Pressure (CPAP) devices, which have been used in China and Italy to deliver air and oxygen under pressure to patients' lungs to help them breathe without the need for them to go on a ventilator.
"These devices will help to save lives by ensuring that ventilators, a limited resource, are used only for the most severely ill," said Professor Mervyn Singer, a critical care consultant at University College London Hospitals (UCLH).
Mercedes engineers and UCL clinicians worked since March 18 at UCL's engineering hub to reverse-engineer the CPAP device to be mass-produced. Now, the UK regulatory board has recommended it for use.
According to UCL, "It took fewer than 100 hours from the initial meeting to production of the first device."
Andy Cowell, Mercedes HPP's Managing Director, said, "The Formula 1 community has shown an impressive response to the call for support, coming together in the 'Project Pitlane' collective to support the national need at this time across a number of different projects.
"We have been proud to put our resources at the service of UCL to deliver the CPAP project to the highest standards and in the fastest possible timeframe."
"Given the urgent need, we are thankful that we were able to reduce a process that could take years down to a matter of days," said Professor Tim Baker of UCL's Mechanical Engineering department.
"From being given the brief, we worked all hours of the day, disassembling and analyzing an off-patent device.
"Using computer simulations, we improved the device further to create a state-of-the-art version suited to mass production.
"We were privileged to be able to call on the capability of Formula 1 ?  a collaboration made possible by the close links between UCL Mechanical Engineering and HPP."
UCL's Vice Provost, Health, Professor David Lomas, added that the collaboration "shows what can be done when universities, industry and hospitals join forces for the national good.
Ferrari, Fiat help Italy make ventilators
Ferrari shut down its factories in Italy since March 14 following a nationwide lockdown.
"The evaluation was to extend all containment measures at least until Easter," Italy's Health Minister Roberto Speranza said in a statement after a meeting of a scientific committee advising the government.
Italian car manufacturers Ferrari and Fiat Chrysler held talks with the nation's biggest ventilator manufacturer, Siare Engineering, to help it boost production of the life-saving machines which are urgently needed in the coronavirus crisis, company officials said.
Siare Engineering CEO Gianluca Preziosa said the car industry shared some expertise with ventilator manufacturing, with both relying heavily on electronics as well as pneumatics.
"We're talking to Fiat Chrysler, with Ferrari and Marelli to try to understand if they can lend us a hand in this process for the electronics part," he told Reuters.
Fiat Chrysler Automobiles said on March 27 it was in the process of converting its first plant to making face masks. — cgtn.com