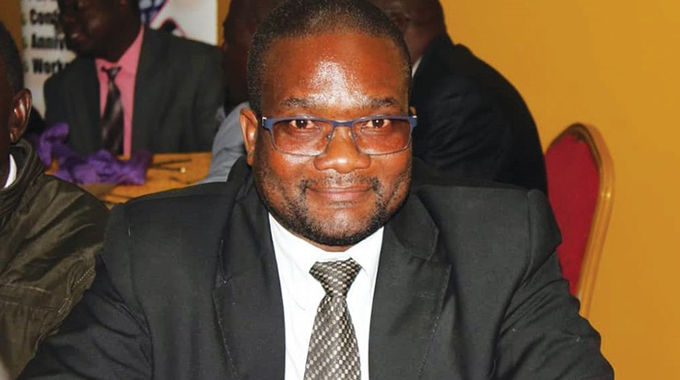 The ManicaPost
Lovemore Kadzura
Rusape Correspondent
THE Local Government Board has turned down Rusape Town Council's application to dismiss its former secretary, Mr Solomon Gabaza, in a move that is expected to cause chaos at the local authority.
Mr Gabaza was booted out of the local authority in September 2020 as he was accused of a litany of charges which included mismanagement, financial prejudice and insubordination, among others.
Rusape Town Council instituted an investigation which recommended Mr Gabaza's hauling before a disciplinary hearing to answer to the charges.
The disciplinary hearing which was presided over by a legal practitioner, Mr Charles Kwaramba, found Mr Gabaza guilty of 27 out of 33 charges and recommended his dismissal from employment.
Rusape Town Council then wrote to the Local Government Board advising them of their intention to relieve Mr Gabaza of his duties.
Nearly three years later, the Local Government Board has written back to the council advising them that their request has been turned down.
In a brief letter to Rusape Town Council chairman, Councillor Blessmore Pambureni, Local Government Board chairman, Mr Steven Chakaipa said they did not approve of Mr Gabaza's discharge from duty.
"Reference is made to your correspondence dated September 14, 2020. The Local Government Board through Resolution Number LGB001/23 is not approving the discharge of Mr Solomon Gabaza," reads part of the letter.
Councillor Pambureni confirmed that he received the letter from the Local Government Board.
"I can confirm that the Local Government Board has written to us indicating that they have turned down our application to relieve Mr Solomon Gabaza from the position of town secretary. We convened a special full council meeting on Tuesday to deliberate on the matter and we unanimously agreed not to adopt the correspondence.
"Council resolved to write back to the board requesting for reasons behind their decision. We cannot just accept three lines from them when three years ago we submitted voluminous documents with evidence and all the legal processes that led to the sacking of Mr Gabaza.
"An investigation into Mr Gabaza's conduct was done and a disciplinary hearing was constituted, which Mr Gabaza attended. The disciplinary hearing found him guilty and unsuitable to continue as an employee of Rusape Town Council.
"Mr Gabaza also has criminal cases still pending before the courts. Once the board furnishes us with the reasons for their turning down of Mr Gabaza's dismissal, then we will decide on the next move," said Councilor Pambureni.
Mr Gabaza declined to comment on whether he is still interested in returning to his post or he will opt for a package.
He said he is yet to receive official communication from both the Local Government Board and Rusape Town Council.
Mr Gabaza is facing six counts of criminal abuse of office after being arrested and charged by the Zimbabwe Anti-Corruption Commission.