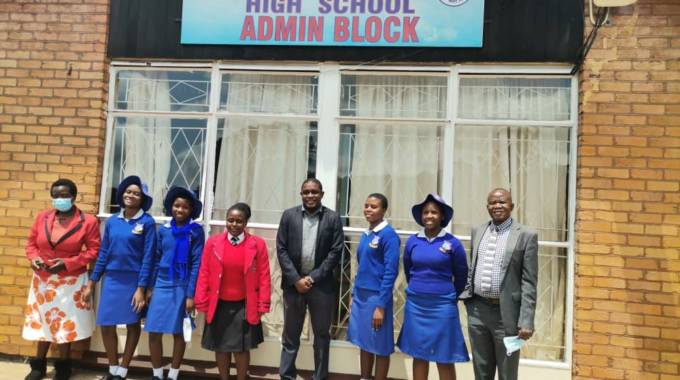 The ManicaPost
Freedom Mutanda
Post Correspondent
MOUNT Selinda High School's former pupil, Dr Blessing Mudavanhu, is sponsoring five girls at the school in Chipinge as a way of contributing to their educational needs and ploughing back into the community.
Dr Mudavanhu, who is a member of the alumni called Team '88, has been running the programme since last term under the auspices of Dura Capital Investment Trust.
On Wednesday last week, he met the beneficiaries, the Responsible Authority and the school's administration as he handed over uniforms and other stuff to the girls who were beaming with excitement.
Dr Mudavanhu, as humble as ever, said it was a nostalgic experience to return to the school he last visited in 1989.
"Girls need education for them to get empowered. I feel honoured to help them in their quest to reach for the stars by lending a hand during their educational journey," he said.
Dr Mudavanhu, who is the chief executive officer of CBZ Holdings, was a pupil at the school from 1985 to 1988.
Together with Team '88, they bought white boards and a water storage tank for the school last year.
He said they will continue giving back to and assisting the school was well as the surrounding communities where they came from.
Mt Selinda High's School Development Committee chair, Mr Ashirai Mtirikwi Mawere, expressed gratitude for the gesture.
"I am naturally excited at the kind gesture. Girls have for long been at the periphery and left out, but with Dr Mudavanhu coming on board to facilitate this, as Mount Selinda High School, we are overwhelmed with joy," said Mr Mawere.