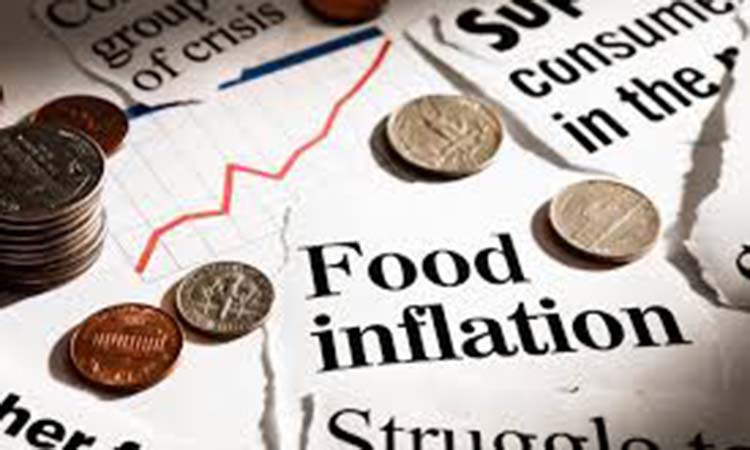 The ManicaPost
Kudzanai Gerede Business Correspondent
Government efforts to combat rising food inflation since the new administration took over is paying off, with a steady price readjustment on food staffs in most supermarkets across the country, Post Business can reveal. Inflation rose sharply during third quarter last year spilling into the first weeks of January this year prompting the country's leadership to take action.
Last month the ruling party's highest decision making body, the Politburo set up an ad-hoc committee to tackle unrelenting price increases of basic commodities, chaired by party second secretary and vice president, General Costantino Chiwenga (Rtd), and less than a month on, normalcy is returning on the shelves of retail outlets.
The consumer watchdog, Consumer Council of Zimbabwe (CCZ) has also noted a decrease in prices and in a statement released on Monday, it stated that the family basket for the month of January decreased by US$ 6.96 to US$ 590.77. It also highlighted that the food basket had decreased by US$ 7,24 to US$ 142,71 by end of last month as compared to close of last year.
It picked maize meal, cooking oil, rice, tomatoes, meat and onions as major casualties of price reduction. The prices of brown sugar, bread, salt and bath soap remained unchanged from the price figure of end-December 2017, it said. Post Business noted that 2 litres of D'lite cooking oil which was pegged at an average of US$ 4.50 beginning of the year is now US$ 3,35 and 2 kg of rice is now costing US$ 2,20 from US$ 3,20.
"As CCZ, we assume that the reduction of duty on fuel contributed to the decrease in prices and 'month-end' special promotions of commodities in various shops," CCZ said.
Last week prices of fuel went down following Government reduction of Excise duty on petrol, diesel and paraffin, a move likely to have led to production costs cuts with a direct effect on price reduction. Government reduced Excise duty on petrol from 0,5 cents to US$ 0,385 cents per litre while that on diesel and paraffin reduced from 0.4 cents to 0,33 cents per litre.
Price of petrol fell to US$ 1,35 per litre, US$ 1,23 per litre for diesel and US$ 1,17 per litre for paraffin from US$ 1,40 for petrol, US$ 1,30 for diesel and US$ 1,24 per litre for paraffin. Buy Zimbabwe, economic analyst, Kipson Gundani said Government engagement with business players was crucial in keeping prices logical without necessarily putting controls as this would ensure a mutual benefit for all parties, particularly the consumer at the tail-end.
"Price adjustments are welcome and have been noted particularly since the setting up of the ad-hoc committee to deal with wanton price hikes mid January. We are strongly against price controls but checks and balances within the pricing system really need constant oversight to deal with the issue of indiscipline and unjustified profiteering by business players," he said.
There is however continued price increases on selected products such as flour, milk, margarine, poultry products and washing powder which according to analysts has been a result of a combination of either low supply of inputs or inadequate foreign currency to acquire inputs.
CCZ points to the Avian flu that has struck the country's poultry market compounded by the banning of poultry from South Africa, all leading to shortage of eggs on the market and price increases of chicken meat.