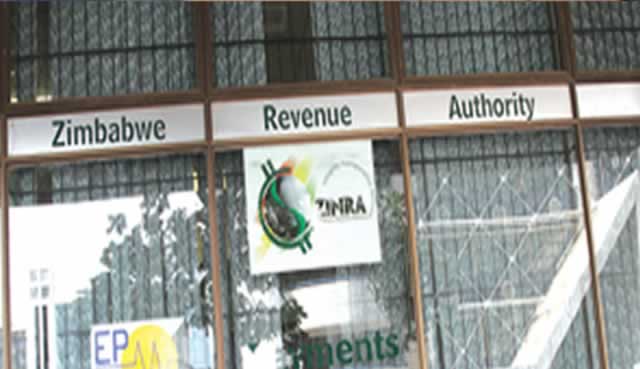 The ManicaPost
Kudzanai Gerede Business Correspondent
Analysts have hailed Government for putting in place a raft of fiscal reforms aimed at augmenting hitherto faltering revenue figures after latest statistics from Zimbabwe Revenue Authority (ZIMRA) reflected that tax collection has been surpassing monthly targets since the beginning of this year.
Owing to rampant company closures and job losses, the country's tax bracket has been waning worsened by the emergency of a highly informal non-tax compliant small and medium enterprises sector and weak tax monitoring systems susceptible to tax avoidance. Last year ZIMRA missed its US$ 3.60 billion target managing to collect a total of US$ 3.46 billion but has so far managed to exceed its first quarter (FQ 1) gross collection target by 6 percent totaling US$ 862.47 million.
As part of increasing revenue collection, ZIMRA has been encouraging SMEs to register and pay their presumptive taxes through outreach programmes across the country while it also embarked on the fiscalisation programme, which ensures configuration of fiscal devices to enable them to record sales and other tax information on the fiscal memory at the time of sale for use by the tax authorities in Value Added Tax administration. In its latest statement, ZIMRA surpassed gross and net revenue targets for the month of May by 17 percent and 11 percent amounting to US$ 307.35 million and US$ 290.68 million respectively.
Corporate Income tax collections were US$ 35.08 million against a target of US$ 9.90 million translating to a 254 percent positive variance. This resulted in a 460 percent increase as compared to the same period last year where only US$ 6.26 million was realised. "The tax systems have greatly improved since beginning of the year thanks to the automation system introduced under the ease of doing business reforms, improved audits and enforcement activities to tighten leakages with the authority," economic analysts Mr Kipson Gundani told Post Business.
"Cargo tracking systems for instance have made it easier to collect revenue from goods on transit to regional neighbours at the country's borders as the country was losing revenue due to misrepresentation by unscrupulous business people," he added.
The tax collector has also surpassed the cumulative target of US$ 1.338 billion for the period 1 January to 31        May 2017 after gross and net collections amounted to US$ 1.428 billion and US$ 1.364 billion respectively. Year to date gross and net collections as at 31 May 2017 were therefore 7 percent and 2 percent above the target respectively. "Fiscal devices have helped unplug loopholes in the VAT payment system thereby enhancing revenue collection as it enables ZIMRA to monitor transactions in real time.
Government has cautiously expanded its tax bracket aiming the informal players such as commuter omnibus operators, cross border traders and hairdressers and results have been forthcoming," said Pepukai Chivore, an economist.