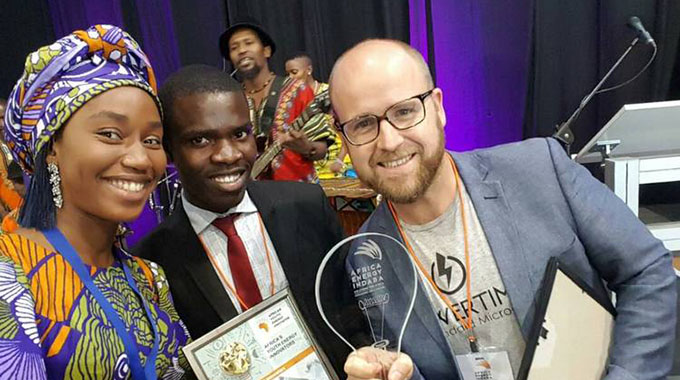 The ManicaPost
Takudzwa Chiwereweshe Business Reporter
A LOCAL company, Green Energy Technologies, has commenced production of carbon negative fuel touted as a solution to emerging sanitary, energy, environmental, economic and climate change problems bedevilling the country.
Fuels being produced are dropping fuels (liberate little carbon dioxide when burning), or carbon negative fuels, which are more environmentally friendly and therefore auger well the current efforts of trying to reduce carbon emissions to ease climate change. The production of carbon friendly fuels is also meant to drastically cut back on fuel imports.
"Carbon negative fuel as a product is environmentally friendly while the process of producing the fuel takes in more carbon dioxide than is released into the atmosphere when the fuels are burned" said Tichaona Matte, co-founder of the company.
The company, which has a laboratory in the leafy suburb of Morningside, has started operations and for this reason they were named the second best youth led energy innovation company on the continent at the recently held Africa Energy Indaba, which was held in South Africa.
Currently they have developed and designed a flagship product known as the green kidney algae bio fuel and waste water treatment system to treat wastewater by nutrient sequestration using algae.
"The algae is turned into crude oil, which can by conventional means be processed into your everyday but, carbon negative, petrol, diesel, and aviation fuel" he explained.
The development of this system is meant to address energy and economic challenges through a localized generation of fuel, as well as environmental problems through waste management.
In terms of future projects Matte says they are looking into a system called the smart energy system, which will integrate all renewable energy systems and use it to empower different energy sectors for example off grid energy systems.
Energy storage systems like solar farms and wind farms, as well as flow batteries or rechargeable fuel cells are also on their agenda.
"This is a move to enhance accessibility through the creation of a decentralized power generation system," he added.
Matte said the generation of energy would in turn enhance the provision and access of energy to both rural and urban communities. Consequently, this is likely to lead to enhanced production and efficiency of the economy.