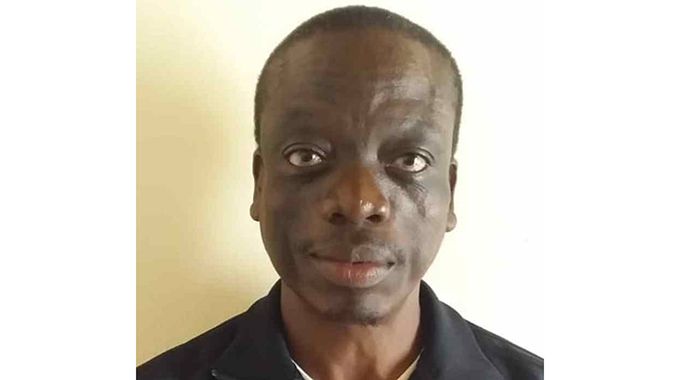 The ManicaPost
Ray Bande Senior Reporter
FOOTBALL match officials in Zimbabwe will exchange whistles and flags for laptops and smart phones when the online Fifa referees' courses get underway next month.
Referees and match assessors will get down to serious business as the 5pm to 9pm online refresher courses are meant to enhance their match officiating skills ahead of the resumption of football action in future.
Zimbabwe Referees' Committee chairman, Brighton Malandule confirmed the development.
"Owing to the negative effects of the Covid-19 pandemic, Fifa has so far suspended physical courses in the interest of physical distancing. However, there are online courses that are scheduled to take place through the Zoom e-learning platform.
"The Zimbabwe Referees' Committee has agreed on the following tentative dates for the courses that will be coordinated by Jerome Damon, the Fifa Referee Development Officer for Africa (in English speaking countries).
"The elite referees' course is set for August 6 to August 9, 2020.
"The referees assessors' course is set for August 10 to August 14.
"Youth referees of 25 years and below will have their course from August 15 to August 18.
"An instructors' course will also take place on August 19 to August 22," he said.
The Zimbabwe Referees' Committee chairman said selection of participants will be done on Monday.
"The committee will meet on Monday to select the participants. We will ensure representation from all the country's 10 provinces, as well as gender balance."
For the elite online course, all the 13 referees on the Fifa panel, plus 17 drawn from the PSL panel, will participate.
Norman Matemera, Rusape-based Brighton Chimene, Prince Mathumo and Lawrence Zimondi are on the Fifa panel of referees.
The male assistant referees are Thomas Kusosa, Tafadzwa Nkala, Luckson Mhara, Brighton Nyika, Salani Ncube and Edgar Rumeck.
Ladies centre referees include Mercy Maimbo and Thanks Nyahuya, while the assistant referees are Stella Ruvinga, Faith Mloyi and another Rusape-based match official, Claris Simango.
Malandule said refereeing needs one to be actively involved so as to keep the momentum.
Apart from the Fifa initiative, the Zifa Referees Committee has come up with activities that are meant to help referees and instructors stay fit.
A fitness team led by national fitness coach, Masakadza Makonese, is ensuring the referees stay fit.
Each week, the referees receive a training programme to follow.
Online lessons are also being coordinated by the committees' chief instructor, Sabelo Maposa, who is working with instructors, most of whom were trained by Fifa instructors Felix Tangawarima and Damon.
Thirteen groups were created for this purpose.
Malanduke said: "Each group is assigned coaches who rotate after three weeks. Group discussions are done twice a week, with two match situation clips being discussed."
Meetings are done on the WhatsApp platform.
"For uniformity, the referees' coaches deliberate on the clips prior to posting them in the referees' groups. Submissions are then made in the agreed format."
Malandule said the experience has been a learning curve for referees in the country.
"This is proving to be a huge learning curve for both referees and their coaches.
"There is good teamwork as referees assist each other on challenging topics. I believe the referees are now in a better position to play their role.
"In particular, interpretation and application of Law 11, especially differentiating between interfering with opponent and gaining an advantage, has been discussed robustly."
Malandule also spoke about the challenges that are also being encountered in conducting the online lecturers.
"There are costs involved. Some referees cannot fully participate due to the high costs of data. Then there is the issue of poor internet connectivity," he said.