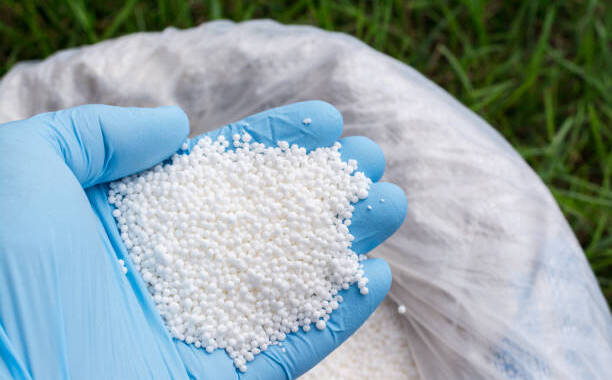 The ManicaPost
Samuel Kadungure
Senior Reporter
The price of fertiliser has gone down by 16 percent in a move attributed to the Government's import duty-free policy which seeks to boost production, Post Business has learnt.
Government last year introduced the import duty-free policy for companies and individuals with the capacity to import 250 000 tonnes of Ammonium Nitrate to cushion farmers and ensure the availability of the commodity.
The price of fertiliser had skyrocketed to US$90 last year owing to geopolitical tensions in Russia and Ukraine, the biggest suppliers of raw materials for top dressing fertiliser.
A visit to one of the biggest retail agro-dealers revealed that the price of basal, Compound C and top dressing fertiliser has gone down by 16 percent.
The spokesperson for one producer of fertiliser, FSG, Mr Ngoni Kandeya confirmed the development, attributing it to the import duty-free policy.
"The prices are coming down. We have basal fertiliser going down to US$38 from US$45, Compound C from US$55 to US$45 and top dressing coming down from US$65 to US$56, this is on average a 16 percent decline. We hope with all things being equal, the price will normalise and allow farmers to be viable," he said.
While farmers are excited about the reduction in the price of fertiliser, they are expecting another downward review to offset production costs.
"Yes, the prices are coming down, but we want them to drop to what we used to buy the fertiliser, which is US$27 and US$32," said one farmer.
Meanwhile, demand for top dressing fertiliser is soaring as consistent rains continue being received, thereby boosting prospects of a bumper cereal harvest in Manicaland.
Manicaland targeted to have 265 000 hectares under maize and 100 000ha under traditional grains and as by last week, 96 percent of the intended target had been attained, with the bulk of the crop above knee height and requiring top dressing fertiliser.
Maize is a crop of great importance in the country considering that it is the staple.
Fertiliser is applied after 25 to 30 days of sowing.
The final top dressing is applied 20 to 25 days after the first application.
Maize also require the booster nitrogen during this growing period to give it the deep green colour in addition to increasing the plumpness of the grain.
Although the maize yield is influenced by other factors like the number of plants and cobs per hectare, rows per cob, grains per row and ultimately the weight of the kernels, nitrogen plays a pivotal role in the grain filling process that results in heavier grain and ultimately increased yields.
Nitrogen helps in the establishment of healthy leaves, phosphorus for root formation and potassium for fruiting; while secondary nutrients such as calcium and magnesium, among others, are critical for crop physiological functions.
Agriculture Advisory and Rural Development Services (AARDS) acting director, Mrs Phillipa Rwambiwa said farmers will be poised for a maize bumper harvest if they can top dress and weed their fields, as well as control the fall armyworm.
"In Manicaland, the crops are looking very good, and if we could get the required top dressing fertiliser and farmers successfully apply it, we will have a good harvest.
"The province is in dire need of Ammonium Nitrate fertiliser, and if we get it, then we are assured that our yield will be very good. We will be assured of a bumper harvest," she said.
"The rains have largely been evenly distributed in the province, except in the Lowveld. It is our hope that the rains will also spread to Chipinge and other low lying areas that planted very late. We are hoping for the best, and are also looking forward to meeting our target.
"We are currently at 96 percent of the 265 000ha target for maize. We have some farmers still planting and we are currently doing a collation of the area planted and by the end of the week we could be around 100 percent," she added.
Mrs Rwambiwa said farmers should weed their fields as fertiliser application comes with other unwanted weeds that compete with crops for nutrients.
"It is important to remove the unwanted plants by weeding regularly or using herbicides. The weed pressure is very high and we are urging farmers to use herbicides that are cost effective.
"Farmers should also scout for fall armyworm and apply chemicals to control it. The Grain Marketing Board (GMB) must avail these chemicals to farmers because fall armyworm destroy crops and reduce the yield.
"Farmers should work closely with extension officers who will help them in controlling the pests. If all these steps are followed and the weather patterns remain favourable, then we are guaranteed of a bumper harvest," she said.