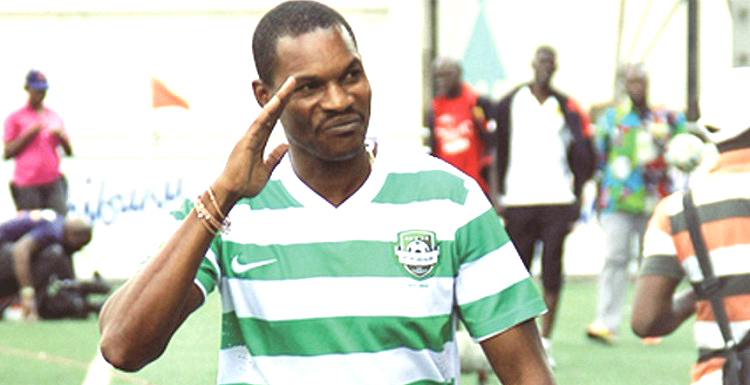 The ManicaPost
Moffat Mungazi's FOOTY FOOTNOTES
THE impulse, naturally, would have been to rummage through the Warriors' delayed yet ostensibly inevitable qualification for the 2019 Total Africa Cup of Nations finals following their meltdown in Monrovia against fellow Group G contenders Liberia recently.
But the persuasion, logically, has been to explore Zimbabwean soccer champions FC Platinum's continued development after they defended their crown and returned to the continent to participate in the Caf Champions League inter-club competition.
We, thus, keep it in Africa.
That the recently crowned kings of domestic football continue to make remarkable progress cannot be argued and is difficult to ignore.
By way of comparative analysis, coach Norman Mapeza and his charges have this term done better than they did last season.
They have essentially improved on all aspects of their game from the previous campaign. In 2018 (78 points) FC Platinum surpassed 2017's tally of 72, although they could not match or overtake the 79-point mark set by CAPS United in 2004. Overall, the two-time title winners have this term notched more wins, drawn less, scored more, conceded less and bettered their goal difference in contrast to last season. Also, where they pipped Dynamos (70), who ran them close, into second place by only two points the Zvishavane miners have increased and enjoyed a healthier margin of an enormous 13 points between them and chasing rivals Ngezi Platinum Stars at the conclusion of the just-ended season. Another positive is that Norman Mapeza's charges clinched the championship with two games to spare, unlike last term's race which went down to the wire and was decided on the final day. Put simply, they have beaten their own records they set during that first championship-winning run. Pure Platinum Play have been absolutely mesmerising this season, playing tantalising football easy on the eye while at that.
Good for FC Platinum is that their trainer, a self-confessed disciple of Manchester City tactician Pep Guardiola, is a purist who is unflinching in his pursuit of excellence steeped in an optimal finesse of the game. This has also perfectly worked as a sweet additive to the club, which prides itself in the professionalism compass it brandishes and has driven it into this direction. Yet Mapeza continues to blaze a trail, being the first coach to win the league title twice on the trot with a team from outside Harare or Bulawayo.
This, indeed, is progress which has had more to do with direction than speed.
Going by this trajectory, the Zvishavane miners' grip on the crown may just get firmer as they increasingly look to be the team to beat in the forthcoming seasons. And to blow wind into their sails the title holders' hierarchy appears keen to continue investing into club.
Looking ahead, FC Platinum now seek to bark up a fruitful tree in the African football jungle.
They are out to make the next step in the Caf Champions League.
Having failed to progress past the preliminary round on two previous occasions, they are looking forward to clearing this hurdle and qualify for the next round. Their major objective is to make a mark on the continent.
"We strongly believe we can become a football powerhouse not only locally, but in Africa . . . As we celebrate today's success (the 2018 Castle Lager Premier Soccer League championship), we are mindful that our vision is to become a leading football brand in Africa," club president George Mawere has declared.
That foray into the African safari resumed on Wednesday afternoon with a date against Madagascar's CNaPS Sport.
As our Zimbabwean representatives, we wish them success as they set out on this journey to conquer the continent.
On the whole, FC Platinum have over the years enjoyed some steady progress and continue to impress having gone through a cycle and now seek to complete the circle. The champions can get this chick not by smashing the egg but painstakingly hatching it. Some self-actualisation of sorts.
This, ladies and gentlemen, is pure platinum progress. In FC Platinum's own Pure Platinum Play.
If it is about football that you care let's share the cheer because we are made for the game, mad about the game!
Feedback:
Zimbabwe will walk a tight rope and the long way if our players go into matches without adequately preparing and practicing for matches like we did against Liberia two weeks ago. – Mwenda.
For interaction send your views, comments and contributions through feedback on WhatsApp or sms to +263 736 036 593 or e-mail:[email protected]