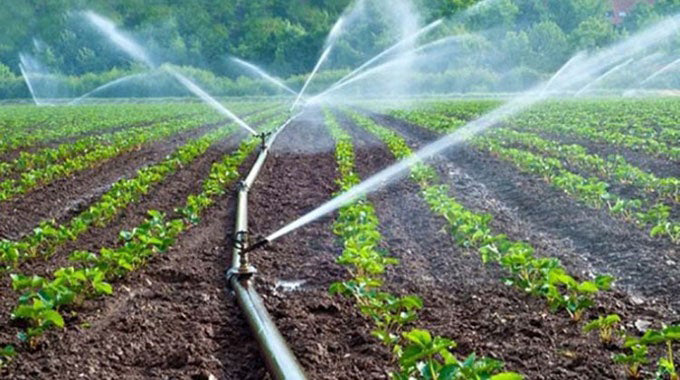 The ManicaPost
Luthando Mapepa and Rumbidzayi Zinyuke Business Reporters
THE Government, in partnership with International Fund for Agriculture Development (IFAD), has kick-started a multi-million dollar project aiming at revitalising irrigation schemes in Manicaland.
The Small Irrigation Holder Revitalisation Programme (SIRP) is a seven-year programme.
It is already underway at one of the biggest irrigation ventures in Zimbabwe — the Chibuwe/Musikavanhu Irrigation Scheme, where over 1 000 hactares are expected to be rehabilitated.
Under the programme, canals and pumps will be rehabilitated, while boreholes will also be drilled.
In an interview, Chipinge District Agritex officer, Mr Tapiwanashe Chagwesha confirmed the development and said the programme will boost agriculture production for small-holder farmers in arid areas.
"The project started in 2018 but was scaled down due to logistical challenges. It has re-commenced now and is expected to be complete by 2024. It is being funded to the tune of US$51 million.
"The project will also benefit the Buhera and Chimanimani districts, where feasibility studies were done. The project has started in earnest at the Chibuwe/Musikavanhu Irrigation Scheme where over 1 000ha covering A1, A2, A3, A4, B1, B2 and B5 blocks will be revitalised," he said.
Mr Chagwesha said once completed, the project will be a game changer in the area.
"The project comes at a time when farmers are facing a plethora of challenges ranging from old and inefficient pumps, vandalised perimeter fences as well as leaking canals.
"Engineers on site have carried out surveys on how water sources can channel more water to the irrigation schemes.
"The project will also benefit surrounding communities. Extension officers will train farmers on good agricultural practices," said Mr Chagwesha.
The Member of National Assembly for the Musikavanhu Constituency, Dr Joshua Murire said the development will improve the local community's livelihoods.
"The project is underway and we are happy with the gesture as it is set to address food shortages. Farmers' yields were going down over the years due to the poor state of irrigation facilities in the area. We now expect a change of their economic fortunes as they can now work on their fields throughout the year," he said.
Meanwhile, farmers in Honde Valley have set their eyes on increased agricultural production through irrigation.
Honde Valley is one of the most productive areas in Manicaland as it has good soils and plenty of water for irrigation.
However, some communal farmers have faced challenges in tapping into the water channels due to financial constraints.
Thirty-five farmers from Samanga/Munyuku villages have therefore come together to form Greenlands Irrigation Scheme. They built a 180-cubic metre tank to store water.
Greenlands chairperson, Mr Caleb Mareya said farmers came together after realising that they were not realising their full agricultural potential due to limited water supplies.
"We have always been a farming community but in 2013 we realised that we needed to do more to improve our productivity. Our village has most water sources in this area, but because we are too close to the source, it becomes a challenge for us to get the water because of gradient.
"The people who benefit from this water are those further down the mountains. We were supposed to take water from mountains that are further up. We made contributions to build the tank and we received support from various Government departments and development partners," he said.
He said the group had benefited from the Improved Nutrition and Sustainable Production for Increased Resilience and Economic growth (INSPIRE) project, which is part of the Livelihoods and Food Security Programme (LSFP) run by Practical Action. The programme seeks to improve agricultural productivity, access to markets and nutrition in Makoni, Mutasa and Mutare rural districts.
"After we had built the tank, LFSP came in to assist with the mainline, which is 4,5km long from the source. With the pipes installed, our tank is gradually filling up and we already have some farmers accessing water for irrigation. There is need for those who are far from the tank to buy pipes," said Mr Mareya.
Once everyone is connected, farmers intend to expand the scope of their operations to include coffee production. Currently they are producing bananas, beans and maize, among other crops.
Greenlands has also benefited from training on sustainable production of nutritious new crop varieties that include the Nua45 beans and orange maize.
"As a result of the support we have received, we are planning to diversify and expand our fields to produce more. Some partners are contracting us to grow coffee, bananas and beans.
"We are now preparing our fields to increase production. We had abandoned some of our fields due to water challenges so we now want to utilise the land fully. Farming is a business and we want it to grow.
"In the next five years, we hope to branch into livestock production," said Mr Mareya.
As channeling of water to all farmers is being finalised, the second phase of the project will see the farmers building another tank to cater for those in other villages.
The second tank will also feed water to the local school and clinic.