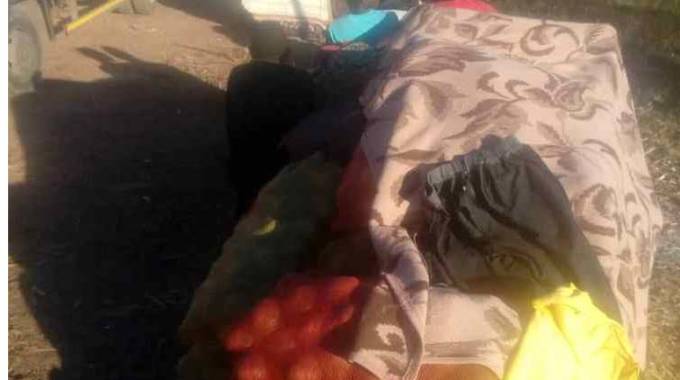 The ManicaPost
Tendai Gukutikwa
Post Correspondent
TRANSPORTERS are taking advantage of the intercity travel ban to charge Manicaland farmers exorbitant fares to ferry their produce to markets in Bulawayo, Harare, Gweru, Plumtree and Kwekwe.
While Zupco buses were reportedly charging US$5 to ferry luggage from Chipinge to Bulawayo, truckers are charging US$20 for the same service.
This is now resulting in tonnes of produce rotting by the roadside.
On the other hand, buyers are now flocking to the province to buy the produce for a song.
Manicaland farmers supply a variety of fruits and vegetables across the whole country.
A farmer, Mr Elfas Rashayi, said buyers travelling from Bulawayo and Gweru to Chipinge are exploiting desperate farmers and paying as little as US$3 for goods worth US$250.
"A lot of farmers end up selling their produce for a song as it is rotting by the roadside. Most farmers cannot afford the exorbitant fares being charged to ferry their produce to their preferred markets.
"When we transport our produce, especially avocadoes, to places like Bulawayo, each fruit goes for around S$0.50. However that price is significantly slashed when we face transport challenges and the buyers come this side," he said.
"This will eventually affect the country's food chain as Manicaland farmers supply the whole country with sweet potatoes, potatoes, yams, avocadoes, naartjies, oranges, pineapples, plums, maize and macadamia nuts," he said.
"We are appealing to the Government to intervene on the transportation of our produce.
"We do not have to travel with the produce as we can communicate with our customers online and send the produce to them via public transport. We will then receive our payments via banks or mobile money platforms," said another farmer, Ms Laiza Chikwaro.
"During the first lockdown last year, some buyers would travel here to buy our produce at fair prices, but they are now ripping us off as they are taking advantage of our desperation.
"Farming is the backbone of our families' livelihoods and therefore the produce needs to be transported timeously," said Ms Chikwaro.