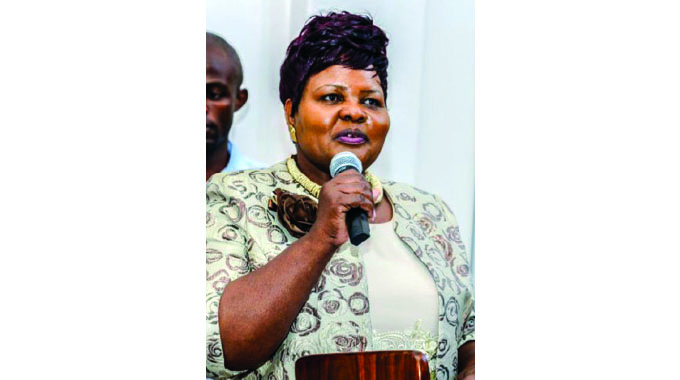 The ManicaPost
Samuel Kadungure Senior Reporter
GOVERNMENT has been commended for making farmers' welfare its top priority through the execution of various sponsored schemes aimed at reviving agriculture and improving their economic conditions.
The programmes — among them Pfumvudza, Command Agriculture, Command Livestock, dam construction, cotton and horticulture revival support — have been endorsed by farmers, agronomists, traditional leaders, seed and fertiliser companies, as well as development partners, among other groups.   
Speaking during the launch of the provincial Pfumvudza Programme in Makoni last week, Minister of State for Manicaland Provincial Affairs and Devolution, Dr Ellen Gwaradzimba said Government-sponsored schemes are meant to ameliorate productivity, enhance self-sufficiency and guarantee national food security.
She implored beneficiaries to make good use of the inputs, land, equipment and machinery to boost their production capacity.
Dr Gwaradzimba also said monitoring of farmers will be tightened this season, adding that it is a punishable offense to abuse the inputs.
The Pfumvudza Programme — formulated to enhance and commercialise agricultural productivity in communal rain-fed areas focusing on integrated farming, moisture conservation efficiency, soil health management and synergising resource conservation — is targeting 250 000 households in Manicaland.
Manicaland is targeting 220 000 hectares of maize and 100 000ha for traditional grains.
"If you make proper use of the inputs that Government is giving, you will produce enough to feed your family and sell the surplus to build national strategic reserves.
"Farming is a national responsibility. There is need for communal farmers to increase uptake of Pfumvudza to guarantee household and national food security," said Dr Gwaradzimba.
Manicaland Agritex Officer, Mrs Phillipa Rwambiwa said each beneficiary should establish three plots measuring 39mx16m each, with 1 456 planting basins filled with manure and covered with mulch to conserve moisture.
They are expected to produce at least a tonne from each plot.
The programme involves soil reconditioning training to give the farmers information on soil nutrients and recommendations on the appropriate dosage of nutrients required to improve their soil's fertility.
"Communal farmers should establish three separate Pfumvudza plots to qualify for the Presidential Inputs Scheme. So far we have trained 226 000 farmers and we are encouraging them to establish demonstration plots. Training and adoption of the concept are two different things, and this is why we are emphasising that only those with demonstration plots will receive these inputs," said Mrs Rwambiwa.
There are expectations of a bumper harvest as normal to above average rainfall has been predicted for the 2020-2021 cropping season.
"If the 250 000 farmers can all produce and sell a tonne to GMB, we will be guaranteed of 250 000 metric tonnes for strategic reserves, with the households having enough to feed themselves. If we add what the champion farmers will produce, we will have food self sufficiency at household, provincial and national level," said Mrs Rwambiwa.
Host farmer, Mrs Shuviso Chapo said: "I did Pfumvudza last season and it gave me three times more than what other farmers got.
"While other crops died in the scotching 34-day heat, the crop I had under Pfumvudza resisted all that due to the moisture conserving mulch l had put in place. Farmers in Chiendambuya are grateful to Government for making our welfare its top priority through these empowerment programmes. We really appreciate the gesture," said Mrs Chapo.
Makoni North Member of National Assembly, Cde James Munetsi said the gesture seeks to augment Government's policy on agriculture by improving productivity as well as enhancing smallholder enterprising skills, food security and value addition.