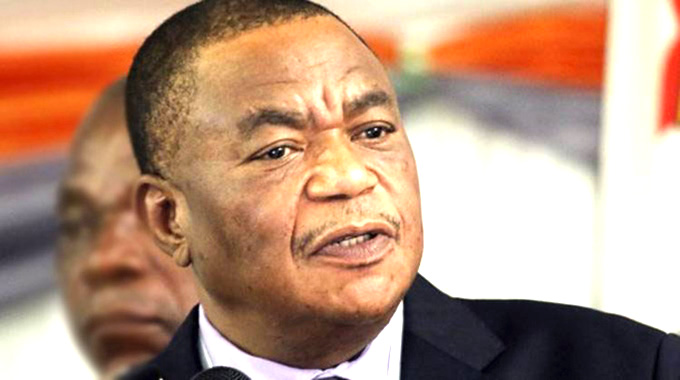 The ManicaPost
Samuel Kadungure Senior Reporter
GOVERNMENT has set aside $6,1 billion for the 2020/21 agricultural season to ensure that farmers have timeous access to production inputs, agricultural technology and the funds required to increase productivity.
Speaking in an interview with The Manica Post in Headlands last week, Vice President Constantino Chiwenga said Government's aim is to stimulate agricultural production and stop grain imports.
VP Chiwenga bemoaned the fact that Zimbabwe, which was once the breadbasket of Africa, is now importing food as most farmers are struggling to finance their operations.
The Vice President was at Dr James Chipunza's Mubvakacha Farm in Headlands to assess progress on the 2020 wheat programme.
Dr Chipunza was allocated the farm in 2007 and produces maize, wheat and tobacco. He is also into animal husbandry. Government has ploughed $3,2 billion into 80 000 hectares of wheat, with an expected yield of 416 000 metric tonnes.
Manicaland is expected to put 7 000 hectares under winter wheat, a massive jump from last year's 3 000ha.
Another $2,9 billion has been chanelled towards sourcing inputs for the 2020/21 summer crop.
"Going forward, Zimbabwe will not import grain. Gone are the days of importing grain. We need to produce enough grain for ourselves. Zimbabwe needs about 400 000 metric tonnes of wheat per year. With an average yield of 5,2 tonnes per each of the 80 000 hectares, we should be able to produce 416 000mt.
"We can only industrialise if we leverage on a vibrant and highly productive agricultural sector. Without a vibrant agricultural sector, there will be no raw materials for the industries.
"We have enough land, water and farmers. The mentality of our farmers must be nationalistic. We are at a critical juncture and there is no room for slackening.
"Some people have huge tracts of land but they are doing nothing with it. We need serious people on the land," VP Chiwenga said.
"Government will ensure food security is achieved. Farmers will get production inputs — fertilisers, seed, fuel and chemicals — on time. We have brought in banks to address these issues.
"Independent private players have been working with their financial institutions to unlock funding for 15 000ha, thereby leaving Government to support 65 000ha," said VP Chiwenga.
He went on to say the loans will be repaid after harvesting.
"I am quite happy with what I have seen in the provinces I have visited. Our farmers' zeal, motivation and potential is encouraging. They have fully embraced the national responsibility to feed the nation. We are confident we will beat the wheat target," he said.
The Vice President said the challenges experienced this season will be addressed to ensure a better season next year.
"There will be vast improvement next season. This programme is enormous so you can't expect us to get everything right in the first year of implementation.
"This is the direction we have taken and going forward, we will take the challenges as lessons and implement the necessary corrective measures. We also expect farmers to devise strategies on how best they can implement the programme," he said.
VP Chiwenga vowed that wheat farmers will be spared from power cuts, but had unkind words for criminals vandalising electricity infrastructure.
"Farmers should get uninterrupted irrigation water and electricity, we are encouraging Zinwa and Zesa to prioritise them. Electricity is critical in agriculture and we are totally against those vandalising electricity infrastructure in farming communities. Such vandalism is unacceptable, and such criminals should face the full wrath of the law," he said.
"Farmers should also be equipped with the right equipment and technology. Technology is changing, and we must innovate and empower those who have demonstrated potential.
"There is a lot of innovation in the agricultural sector and the farmers must tap into this to produce more," said VP Chiwenga.
Current efforts are expected to progressively increase production to wipe out the country's grain deficit.