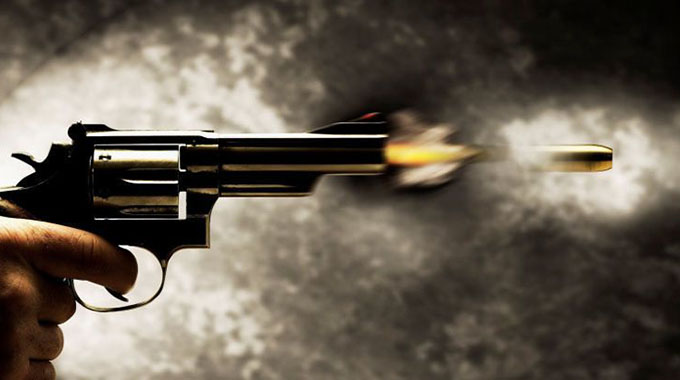 The ManicaPost
Luthando Mapepa Chipinge Correspondent
A Chipinge commercial farmer is in trouble with the law after he allegedly shot and injured his guard, while shooting dogs, which had strayed into his cattle pens.
Joubert Francois Johannes (36) of Lushon Farm appeared before senior Chipinge magistrate Mr Joshua Nembaware on Tuesday facing charges of negligently causing serious bodily harm.
He pleaded not guilty to the offence
Prosecuting Mr Gift Bikita said on October 5 last year around 6am; Joubert Francois Johannes and his employee Francis Makuyana (63) were at the shed at the accused person's house. Johannes then saw some stray dogs which had entered into his cattle pens and then went to his homestead and took his shot gun berretta 12 bore serial number A32546E.
"The complainant then went to the guardroom where he intended to prepare his meal.
"Johannes then fired two shots hitting one of the dogs which died instantly and one shotgun pellet strayed, hitting the complainant on his stomach,"said Mr Bikita
The accused suffered a gunshot wound on the stomach as a result was referred to hospital for medication.
The short gun and two spent cartridges  were recovered and can be produced in court as exhibits.
The accused attorneys Mr Langton Mhungu of Gwalimba and Matutu and associates prayed for the court to drop the case.
However,magistrate Nembaware dismissed the defence application and ruled that the state should visit the scene where the incident occurred. The matter was remanded to April 25.