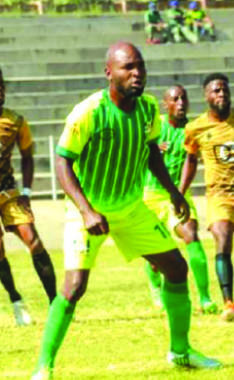 The ManicaPost
Ray Bande
Senior Reporter
IN any given football league across the globe, local derbies are naturally highly charged with players enthused on the field and perform better as long as they can handle pressure, while managers try to take the best out of their players.
Sunday's epic Mutare Derby was no exception.
Football has seen a lot of rivalries develop between teams throughout the years, some of which can be traced back to more than a century.
Numerous managers and athletes have arrived and gone, but the rivalry still continues to be fuelled.
It is a common secret that no other match is given as much importance as a derby.
Nothing thrills football supporters more than watching their favourite team competing in a local derby.
Derby games often provoke the emotional, religious, cultural and historical backgrounds of the two teams.
Though the matches between top clubs in a league may be the most-anticipated ones during a season, derby matches are the ones that matter the most to fans of any team.
When two different soccer clubs play out of the same city, there's a natural rivalry created due to geography. However, these rivalries are often enhanced by a variety of factors, like culture and politics.
Heroes, like villains, are born out of derbies and on Sunday it was none other than Tenax FC top man, Farai 'Gudo' Mugumwa.
The lethal forward turned on the heat to thrust his team to glory, thanks to his brace that made all the difference.
No wonder he did not want to talk about his predictions before the encounter.
"I am really looking forward to the derby. It is a historic moment for us in football circles in Mutare and Manicaland at large. We have never witnessed that at this level of the game.
"That only is enough source of motivation for us as players and the technical staff. Everyone has a point to prove. However, I cannot talk about the results. I will let football do the talking. Results after the match," said Mugumwa in a pre match interview.
Indeed, football did the talking as Mugumwa inspired his team to a memorable triumph that will go down the annals of domestic Premiership football history.
Newboys, Tenax made a mockery of their Premiership underdog tag when they upstaged city rivals Manica Diamonds in this closely contested Chibuku Super Cup clash.
The prison wardens took the bragging rights at stake, with a precious victory that thrusts them back into contention to progress to the next round of the competition.
Top man and former skipper, Mugumwa was at his dazzling best again and struck twice, while goalkeeper, Simbarashe Nkosi saved a penalty kick to carry the day for Tenax FC.
Talent Chamboko had drawn the Gem Boys level in the first half, but they were undone by Timire Mamvura's miss from the spot five minutes from the end.
Such was the fierce rivalry and hunger for victory that marked Manicaland's first ever Premiership derby.