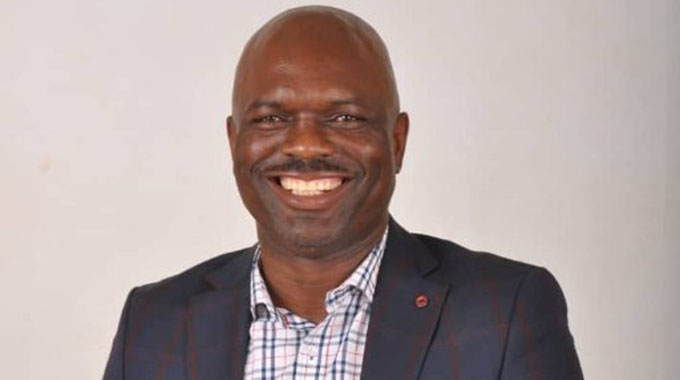 The ManicaPost
Moffat Mungazi Sports Correspondent
FOOTBALL fans in Mutare and around Manicaland have come out guns blazing in their condemnation of Zifa over the sloppy style they are running the affairs of the local game.
The association has of late been subjected to severe scrutiny, with many concurring that the administrative deficiencies of the sport's chiefs are damaging the domestic game's image and growth.
There was an outpouring of anguish from disillusioned soccer enthusiasts who spoke to Post Sport this week over what they described as declining standards of the game which continue deteriorating unabated. This follows a plethora of problems haunting 53 Livingstone, Zifa's headquarters, the latest of which is when the Mighty Warriors boycotted a 2020 Olympics second round second leg qualifier against Zambia at National Sports Stadium on Sunday.
The senior women's soccer team snubbed the fixture on the eve of the match owing to their disgruntlement over dues Zifa still owe them in allowances, appearance fees and bonuses. This comes hot on the heels of the fiasco that rocked the Warriors camp during the 2019 Africa Cup of Nations finals held recently in Egypt during which the association threatened to pull the team out of the tournament after a standoff with the players over remuneration. The Mighty Warriors' Cosafa Cup campaign was also shrouded in turmoil.
This has all effectively brought Zifa under fire from followers of the game, many of whom have no kind words for them.
"This administration is a big letdown. Ever since they assumed office, their reign has been littered with embarrassing gaffes as we stumble from one calamity to another. I think they are fighting the wrong battles on faulty fronts. Instead of them championing the development of our game, they are busy bruising themselves in battles with people who are not directly involved in the day-to-day administration of our football. Why are they seeing shadows everywhere even when they have skeletons in their own closets? Their brawls with the likes of Philip Chiyangwa, Omega Sibanda, Hope Chizuzu and others should stop forthwith because they are not doing us any good. Zifa need to shift focus to the real issues affecting our game and not this nonsense," reasoned Painas Muzika of Sakubva.
For Aaron Maina in Hobhouse, the way the Mighty Warriors' latest assignment was bungled should sound the association's death knell. Said Maina: "It is hard to blame the girls even as one may argue that they should have proceeded to perform under protest. Were Zifa not aware of this fixture on their calendar to let things come to this? It exposes them for what they really are — directionless. The girls are entitled to whatever they were holding out for, which they earned and had been promised. Zifa should simply play ball and not take our footballers for granted or a ride like this. Remember, these ladies still had grievances from the Cosafa tournament over the way they were unfairly treated
"This is just a bad advertisement of our football. Even the government is making concerted and continuous efforts to improve its employees' working conditions by keeping them motivated and incentivised by reasonably remunerating them and who are Zifa to want to have the girls play for nothing even as they are doing the duty of serving the nation? The Mighty Warriors need to be treated fairly and better. I feel for the girls. If things stay like this surely players will rebuff call ups in the future as long as these problems affecting their welfare and causing their plight are not addressed and redressed."
Most of the times Zifa have acted in bad faith, he added.
Australia-based Tendai "Doctor" Chidzikwe, who was raised in Sakubva and still follows the domestic game with keen interest, has since stopped investing any hope and trust in the incumbents.
"Same problems, same shortcomings over and over again. I have completely lost faith in these people at Zifa because it shows they did not learn anything from their previous mistakes like debacles during the Afcon finals and the women's Cosafa Cup. If it is not about failing to adequately prepare for upcoming games, then it is issues that have to do with payments for players. This all shows downright incompetence. We expected better from them but they have been an utter disappointment so far." Madeline Mafemba was particularly incensed about the circumstances surrounding the Mighty Warriors' botched match. "This is actually treasonous; ridiculous; pathetic; shameless and unacceptable. The list of lexis to try and capture what went down on Sunday is definitely infinite. This is just the latest of many tragedies to draw our game back. So what are the chaps at Zifa in office for?" queried Mafemba, a primary school teacher who trains pupils football at her institution in Chimanimani. 
Zifa's blatant shortcomings have also not amused many.   
"It leaves a lot to desired the way our supposed leaders have gone about business and handled some issues. One only needs to observe how two-faced the Caf A badge stipulation for local coaches has been enforced to appreciate how bad things are going. I understand that some players have been blacklisted for consideration for national team duty for airing out their genuine grievances and one wonders where that takes our football on the whole. There is nothing kingly about the Zifa president and his acolytes as his surname suggest because they are bringing shame to our game," lamented Herbert "Hubba" Simango who played amateur football in the local lower leagues in the early '90s.