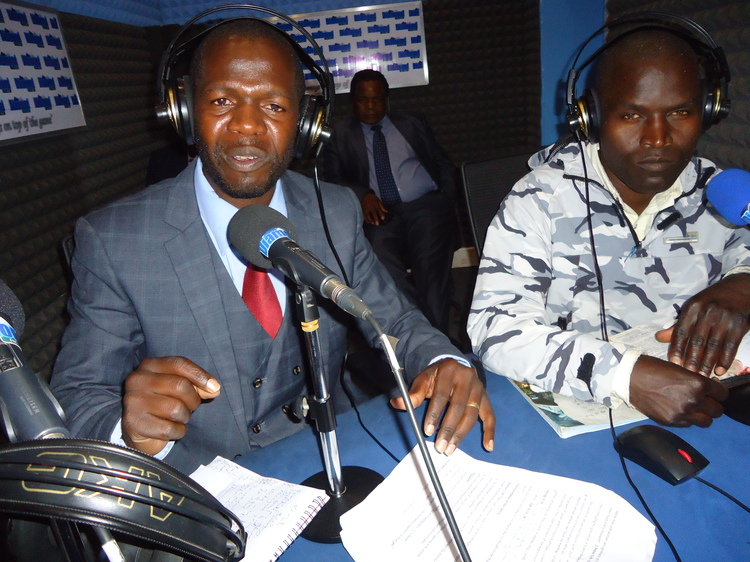 The ManicaPost
Morris Mtisi Post Correspondent
IN a mood of burning evangelical fire recently on Diamond FM Radio on an ASI Radio Ministries weekly programme, The Bible Speaks, SDA Pastor Adian Mumba asserted that the modern family is stinking and diseased with untrustworthy, lack of love and trust, disrespect, suspicion amongst spouses and above it all daylight infidelity. Marriages are today now games played by actors and actresses . . . pretenders, he said.
"Marriage is God's idea and plan. He is the architect of the institution of marriage. He is the author of the constitution of marriage. All the rules and regulations of marriage are found in the Bible, not in the minds and mouths of vanatete (aunties), vanavamwene(the mothers-in law), neighbours or friends," said the man of God.
"The problem with married couples today is that once they experience challenges in their marriages and families . . . once the families are under attack from Satan, they consult people . . . friends and relatives who create and cause more harm to their marriages than good. The main consultant is and must be God, not your mom or dad, not your neighbour or best friend." Pastor Mumba said in and at church people are good men and women, good boys and girls. They are animals of the jungle after church. They cause untold pain to their partners . . . their wives or husbands, and the toll is unbearable on children eventually.
About separation and divorce, Pastor Mumba said even the Pharisees asked Jesus? (Matthew 19 vs 3 to 6) "Is it lawful for a man to divorce his wife for any and every reason?" And Jesus answered, "Haven't you read . . . that at the beginning the Creator made them male and female . . . and said . . . for this reason a man shall leave his father and mother and be united to his wife, and the two will become one flesh . . . so they are no longer two, but one. Therefore what God has joined together, let man not separate."
"Jesus is here emphasising that marriage is not a contract, which you can break or breach at will. It is a covenant," said Pastor Mumba. "That means it is forever. It is for mature adults. It is between a mature man and woman . . . who are both responsible. This therefore also means God is against young newly married couples that live with their parents," the good pastor said quoting the Bible that speaks.
In Psalms 133 vs 1 to 3 David speaks the beauty or glory of living together in love, peace and harmony . . . each spouse in his or her position; the woman respecting the man and his position, while the man must not only respect the woman's position but also love his wife as Jesus loved the church.
Said Pastor Mumba, "The problem is that when Satan attacks the family, he also attacks peace, love and unity which are God's attributes. Satan steals happiness and endurance. The man of God quoted Revelations Chapter 12 vs 12 to illustrate Satan's mission and agenda: ". . . woe to the earth and the sea because the devil has gone down to you!" He added, "God's  enemy, Satan, is very angry with God and everything that is His. Yet the Bible shows us clearly that your enemy is not your wife or husband, but Satan. And because this is so, we are not strong enough to fight the devil alone. We need God to help us fight."