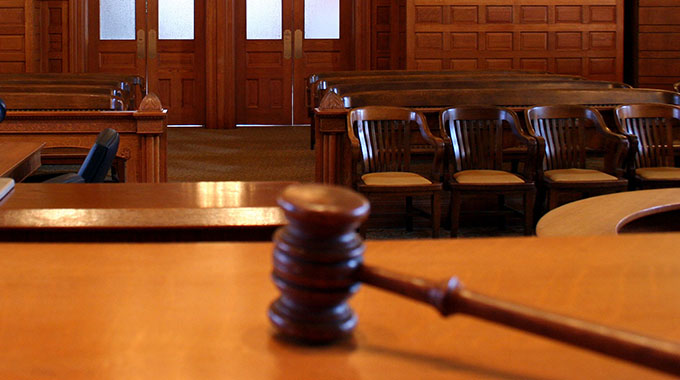 The ManicaPost
Prayer Muronzerei
Post Reporter
AN elderly Mutare man is at loggerheads with his four children following bickering in the family after human remains were found on his plot.
So bad is the blood between Munhuwenyu Nedahwa of Zimunya and his sons that he has approached the courts seeking protection against them.
He accuses his children of harassing and insulting him as the wrangle is tearing the family apart.
One of the sons, Elison, has attracted his father's wrath for allegedly being the ring leader who incites his other three siblings.
The pair squared off at Mutare Civil Court.
The father disowned his children in court over what he described as their uncouth behaviour.
Mutare magistrate, Mr Xavier Chipato presided over the matter.
"Your Worship, I have not known any peace at the hands of my own children, and I do not want them to visit my place ever again even when I die. These four children have turned against me, and are in the habit of harassing, and insulting me. They are intimidating, and threatening me, and I no longer feel safe," said Munhuwenyu.
Refuting the allegations, Elison said this was a family issue that ran deep and need to be resolved amicably.
"It is unnecessary for our father to approach this court because he is trying to cover up something that is tearing the family apart," charged Elison.
He added: "There are problems in the family after we discovered a human skull, and some body parts on his plot. We tried to engage him, and discuss the issue, but he was not forthcoming, and chased us away. Approaching the courts is a way of trying to stop us from probing the matter further."
Elison said they took up the issue with the village head who is still to make a determination.
He said they were also advised by the police to seek help from local traditional leaders when they reported the matter.
Munhuwenyu acknowledged the existence of the human remains on his plot.
"The village head is aware of this as he told me that those human remains have been there for more than 14 years now although the deceased is still to be identified. Therefore, I see no reason why my children should be harassing me over the issue every time. They have been disrespectful about this that I no longer consider them my children," said Munhuwenyu.
Asked if he was uncomfortable with resolving the burning issue amicably, Munhuwenyu said he had no problem with that, but was not happy with how his sons were treating him.
Mr Chipato granted the protection order in Munhuwenyu's favour, which bars Elison and his siblings from harassing their father and visiting his residence for the purposes of disturbing his peace.
However, Mr Chipato urged the family to find peaceful ways of resolving the feud amicably.