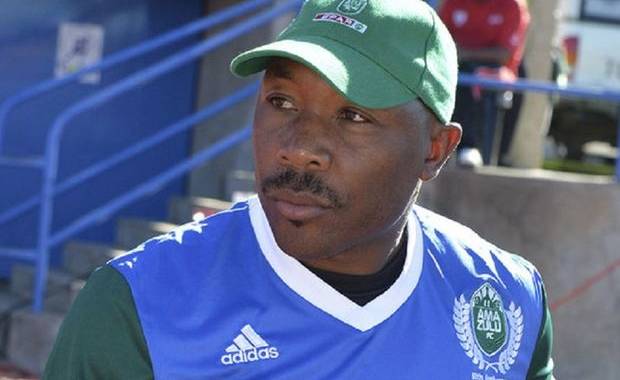 The ManicaPost
Moffat Mungazi and Ray Bande
WITH the identity of Zimbabwe's group opponents for the 2021 AFCON finals now known, the general feeling among football followers is that the senior men's team has been handed a fair draw, good enough to see them progress to the next round.
Zimbabwe will face Senegal, Guinea and Malawi in Group B following Tuesday night's draw held in Yaoundé, Cameroon.
The Central African country will host the biennial tournament from January 9 to February 6 next year.
Group winners, runners-up and four teams that finish as best-placed in third position from each of the groups will advance to the next stage of the competition.
There are six pools of four teams each.
Warriors coach, Zdravko Logarusic reacted positively to the draw, saying Senegal and Guinea's profiles do not scare him.
"We respect each and every team in this group. But we do not fear anyone . . . and now that we know who we are facing, we will be planning from an informed point of view . . . we are the Warriors and ready to fight at any given stage," he told the media this week.
Several football personalities and fans who spoke to Post Sport in the aftermath of the draw echoed similar sentiments.
Former Warriors gunslinger, Wilfred "Silver Fox" Mugeyi feels Zimbabwe have more than a fair chance of progressing.
"This is not a tough group. Senegal are no longer that strong and they can be beaten. If we can pick up maximum points in the first game, then that will put us in a good position in the next matches against Malawi and Guinea.
"We stand a good chance of progressing to the next round if we make sure that we pick points in all the games. Good luck to the boys," said Mugeyi, a lethal striker in his heyday who holds the distinction of being the deadliest Zimbabwean marksman in the South African Premiership with 91 goals.
Mugeyi was also a member of the pioneering group that represented Zimbabwe at their first ever AFCON finals appearance hosted by Tunisia in 2004.
For Ephraim Chawanda, the rock-solid ex-national team defender, what the Warriors put into the preparations can determine how well they will perform at the tournament.
"Our best performance and success can only be achieved through the way the team prepares for the tournament. We have two groups of players: those who are active in foreign leagues and those who are inactive as our domestic games in a limbo. In order not to prejudice the latter from selection, I hope a long training camp will be arranged for them so that they get in shape.
"If preparations and other logistics are meticulously planned and put in place well in time to prevent unnecessary hitches, then our prospects of progressing to the next stage are very bright. Certainly, there is enough time between now and the time the finals kick off to put our house in order," he said.
Staunch Warriors supporter, Baldwin Chidzikwe of Chikanga called on all stakeholders to rally behind the team before and during the campaign.
Said Chidzikwe: "We do not need to remind each other how important the AFCON campaign is. It is of national interest. Everyone who means well for the growth and development of our national game has a role to play. By qualifying for the finals, the boys deserve all the support they need.
"Backing must come from Government, the association (ZIFA), corporate entities, media and fans.
''We all have to play ball so that the players and technical team can also deliver on their part. Generally, most of us are expecting a very good outing at the tournament and this can be made successful if we come together to push this cause."
Another national team fan — Darlene Mugoniwa in Chipinge — reckons that Zimbabwe have enough arsenal to power them into the next round.
"I think we have a squad capable of doing the job. Our players are good and doing well in competitive leagues. Picking the best of the crop like Knowledge Musona, Khama Billiat, Marvellous Nakamba, Tino Kadewere, Marshall Munetsi, Teenage Hadebe and others can do the trick and take us places.
"Besides, this challenge is self-motivating enough for the boys to give their best shots. Several eyes will be on them, including foreign scouts, and this is their opportunity to become the golden generation of stars that takes Zimbabwe beyond the group stages. This is our best chance of making history at the tournament," said Mugoniwa.
The Warriors get their campaign underway with a clash against the Lions of Teranga on January 10, before taking on the Flames of Malawi four days later. They conclude the group stages with a date against Guinea's National Elephants on January 18.
Of their three Group B opponents, they have faced only Senegal in previous encounters at the AFCON finals (2006 and 2017) which both ended in identical 2-0 defeats.
Zimbabwe will be making their fifth overall appearance at the competition, having qualified for the 2004, 2006, 2017 and 2019 editions.
In the dozen games played at the finals, the Warriors have managed two wins, as many draws and eight defeats.
They have scored 13 goals and conceded 27, amassing eight points in the process.