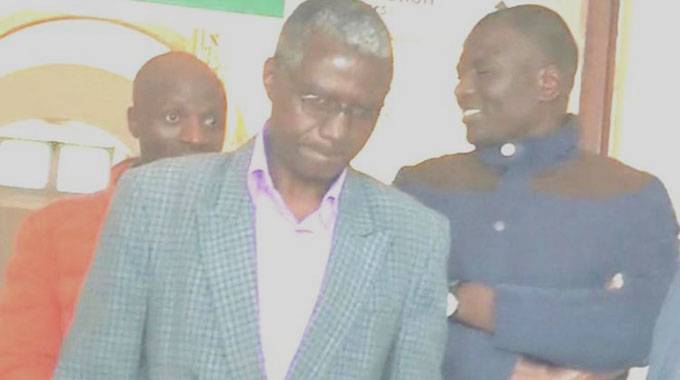 The ManicaPost
Abel Zhakata Senior Court Reporter
THREE former Mutare Bottling Company managers were on Tuesday hauled before the Anti-Corruption court facing 15 counts of fraud emanating from alleged dubious transactions they processed which prejudiced the company of  more than $80 000.
The trio, Stewart Chidawanyika (38), Thabo Mpofu (37) and Tariro Maringapasi (61) pleaded not guilty to the charges when they appeared before Mutare Magistrate Mr Tendai Mahwe.
Chidawanyika, who was employed as a debtor's controller resides at Number 368 NHB Sakubva while Mpofu who was employed as an accountant stays at Number 601 Emganwini Bulawayo.
Maringapasi of Number 6461 Chikanga 3 was employed as the sales manager.
Mr Tirivanhu Mutyasira prosecuted while Mr Cosmas Chibaya represented Chidawanyika and Mpofu. Maringapasi was a self actor.
Mr Mutyasira told the court that Maringapasi retired from being a sales manager and founded Ukuzenzele Marketing Enterprises (UME) whose core business was to sell soft drinks purchased from the complainant.
"On April 2016 Maringapasi who was representing UME entered into a distribution memorandum agreement with the complainant as the sole and exclusive distributor of the complainant's products at Dangamvura and Vengere bus termini with a customer credit limit of $21 000 as from May 2016," he said.
It is alleged that UME failed to service its account but the three suspects working in concert connived to credit UME's account with payments that would have been made by other clients.
"On December 2, 2016 Andrew Murwisi from Murambinda who operates a wholesaler transferred $7 000 via ecocash into MBC merchant number with the intention of servicing his account but the money was diverted and receipted against UME's debt," said Mr Mutyasira.
Several clients including restitution amounts that were awarded MBC at the Mutare Magistrates Court  and subsequently transferred into MBC account by the Judicial Service Commission were diverted and credited into UME'S  account.
This modus operandi was executed on 15 different occasions and MBC lost a fortune.
On Tuesday, Mr Chibaya made an application for an exception to be charged on the basis that the matter had been handled at the civil courts but the State led by Mr Mutyasira argued that civil court processes do not bar a criminal trial if the essential elements of the case show that a crime was committed. Mr Mahwe dismissed the application labelling it a monumental joke.
He said facts presented by the State show that crimes were committed and thus the matter must proceed to trial.
The trial continues.