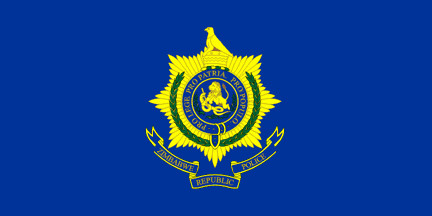 The ManicaPost
Lovemore Kadzura
Rusape Correspondent
A RUSAPE woman who was discharged from the Zimbabwe Republic Police over disciplinary issues, but kept on wearing the organisation's uniform appeared in court this week.
Winnie Ndakaziwa Mavhudzi (39), who had the guts to put on the uniform and proceeded to the Police General Headquarters in Harare to appeal against her dismissal, is facing charges of wearing the uniform without permission.
She is also alternately being charged with impersonating a police officer.
Mavhudzi pleaded not guilty when she appeared before Rusape magistrate, Ms Annie Ndiraya, whom she told that she was not fired from the police, but was only on suspension.
Public prosecutor Mr Innocent Mwoyondizvo said Mavhudzi continued wearing the police uniform despite being discharged from the force, leading to her arrest at a roadblock in Headlands.
"On May 26, at Headlands Bus Stop, Mavhudzi, being a discharged member of the Police Constabulary Branch, unlawfully put on a police uniform and went to and from the Police General Headquarters in Harare without the permission from the Police Commissioner General," he said.
Mavhudzi is alleged to have used the uniform to get free rides in both public and private transport.
Ms Ndiraya adjourned the matter to August 3 for continuation of trial.