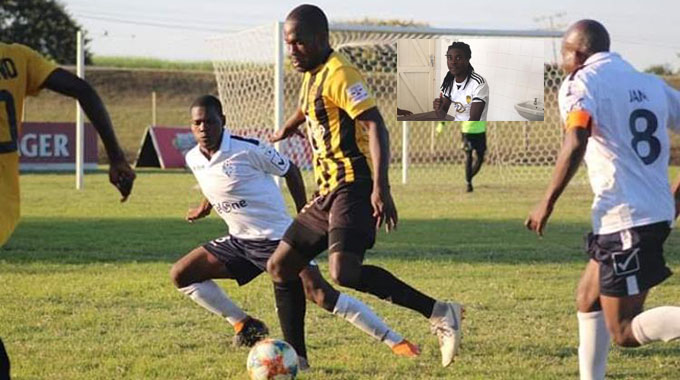 The ManicaPost
Ray Bande
Senior Reporter
CORONAVIRUS might have thrust human life into lockdown mode worldwide, but enquiries and requests for the services of talented Manica Diamonds' duo of Last "Lala" Jesi and Stanley Ngala have been going on quietly from Egyptian, Tanzanian and Sudanese clubs, Post Sport can reveal.
After a sterling performance in Manica Diamonds' Premiership debut season last year, Jesi and Ngala are on a one-year loan spell at champions, FC Platinum.
Their brief appearance in the CAF Champions League earned the admiration of opponents, hence the pursuit for their signatures by some of the continent's big clubs. 
Manica Diamonds' chairman, Masimba Chihowa said; "We are continuing to receive requests and enquiries on Last Jesi and Stanley Ngala. They are our players on loan to FC Platinum.
"This is an exciting trend that we hope will continue for the club. We have a standing policy as a club that we will not stand in the way of any player who wants to move to greener pastures if it is for the benefit of their career.
"Now we have clubs from Tanzania, Egypt and Sudan who are after the two's signatures. We will take our time and give the players enough time to think of what is good for their careers."
Reminiscent of the legendary Ronald "Gidiza" Sibanda's style of play in the middle of the park, Lala, as Jesi is fondly referred to by those who believe in his larger than life exploits, has an exciting ball controlling aptitude both in air on ground, outstanding accuracy and vision in making the last pass, let alone the agility needed in midfield.
No wonder FC Platinum might have lost their CAF Champions' League group match 0-1 to Sudanese champions Al Hilal, but Jesi won the hearts and minds of people in Khartoum.
His performance in FC Platinum colours on international duty did not go unnoticed.
A Sudanese sports journalist with Al Hilal Sports, Tahir Salih, who watched the TV broadcast, inquired about the possible transfer cost.
With the match heading towards half-time, Salih sent Jesi's picture and inquired about his nationality.
"What nationality is he? He is a great player; do you have information on his cost – transfer, marketing and everything else? Give me his number, I will organise a meeting with him to show him Al Hilal offers, he is a great player," Salih said.
He said he was more than willing to market the former Manica Diamonds player to other teams in Sudan.
Such is the potential the former Manica Diamonds player has shown in a short period since joining the Zvishavane platinum miners.