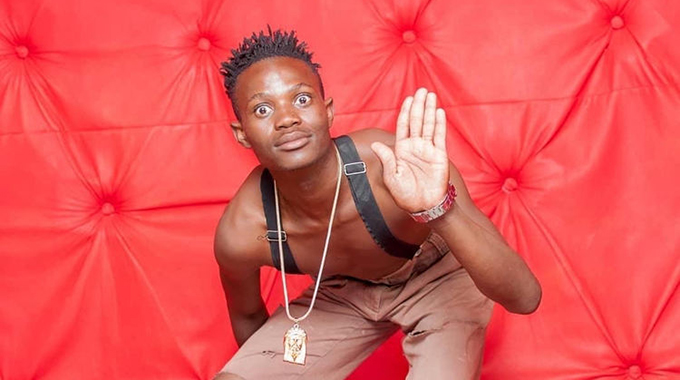 The ManicaPost
Liberty Dube and Takudzwa Manzero
ZIM dancehall sensations, Enzo Ishall and Jah Master, last weekend gave Mutare fans something to cheer about when they put up scintillating performances.
Enzo performed at Manicaland Motoring Club last week on Saturday, while Jah Master was at entertainment fortress, Club Mandisa, last week on Friday.
Both shows lived up to their billing, with Jah Master describing his visit to the eastern border city as soothing and refreshing.
Unlike most Zim dancehall artistes who show up a few hours or minutes before their performances, Jah Master came a day earlier.
He toured Mutare's Dangamvura, Sakubva and Chikanga suburbs and met some of his fans.
"It was awesome being welcomed like a celebrity in Mutare. No doubt after the excellent treatment, I had to put up a memorable performance. l had to be at my best for that bumper crowd," said the Hello Mwari hit-maker who was clad in his trademark ragged shorts and cross belts.
The show promoter and venue owner, Boniface Nyamanhindi, had to beef up security on the stage to ensure the safety of Jah Master after restless fans jostled to have Kodak moments with the energetic artiste.
He belted sing-along songs such as Tsamba and Unonzani, and by the time he left the stage around 1am to pave way for resident deejays led by Tesco Tribe and Silver Vee, fans were already in ecstasy.
The next day, Enzo reminded many of the yester-year hits that catapulted him to stardom, including Kanjiva and Magate.
Although sound engineers almost spoiled the otherwise carnival atmosphere with their inconsistencies on sound management, the gig lived up to its billing.
Fans went wild when Enzo called several waist-wriggling dancers from the crowd to participate in the Ahoyi dance.
He set the venue ablaze with hits such as Handirare kuden kwenyu futi, Matsimba and Mashura aGeorgina.
The dreadlocked artiste granted deejays Spice, Jungle and Phoenix Outta a memorable experience to shine on stage before his grand performance and they did not disappoint.
Promoters of the two gigs were happy with the performances.
One of the show organisers, Prisca Nyabadza said: "We are so excited to have hosted such an exhilarating event. We are grateful to the community for their unwavering support and discipline as they made the event such a joy to everyone."