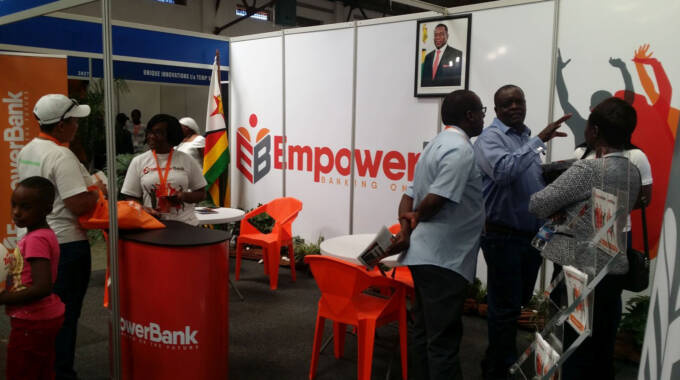 The ManicaPost
Liberty Dube
Post Correspondent
EMPOWERBANK has brought hope to young people through funding their life-changing income generating projects in Manicaland and beyond.
The youth micro-bank which is wholly owned by Government through the Ministry of Youth, Sport, Arts and Recreation focuses on empowering the youth, including the less-privileged as well as those living in marginalised communities.
In an interview this week, the bank's sales and marketing manager, Mr Jabulani Nyakurerwa, said: "The micro-bank is mandated with youth empowerment and financial inclusion as envisaged by the Second Republic's Vision 2030.
"Youths play a pivotal role in the development of any nation, therefore the contribution of EmpowerBank cannot be understated as Zimbabwe gears up to achieving an upper-middle income economy by 2030.
"The Chilli Project at Dombera has generated interest on EmpowerBank funded projects as youths realise the benefits of the youth centric bank.
"A testimony to this is another project that has been done at Ruombwe Irrigation Scheme in Nyazura that is producing garlic and turmeric which was initially funded by World Vision with the Traditional Grains Producers Association (TGPA) providing technical expertise on research, processing and marketing. EmpowerBank is a partner with youths also accessing their payments through the bank. EmpowerBank has funded youths through this project and the youths are now harvesting their crops.
"The micro-bank is funding groups and individual youths doing different projects in line with the mantra of living no place and no one behind. Other projects that have been done in other provinces include projects in tobacco, poultry, horticulture and manufacturing. This is meant to cater for every youth, especially the less privileged and those living in marginalised communities.
"In line with the national vision, activities by the micro-bank brings relief to the nation as there are efforts to contribute towards economic development through youth friendly funding and financial literacy. Indeed, as the EmpowerBank payoff line say, Zimbabwe is banking on the future," said Mr Nyakurerwa.
Youths in Chimanimani recently recorded a good harvest of chillies for export, thanks to EmpowerBank's funding at Dombera Farm.
A 10-hectare piece of land was put under chillies production, with a total of 70 youths from Chimanimani District tending the crop.
The micro-bank injected funding into the programme after the identification of a lead farmer who was tasked to coordinate the production and export of the produce.
The project is now set to expand to 20ha to accommodate more youths in the area.
Ms Violet Chitombo, who produced the highest amount of chillies said: "This project came at the right time when we needed it most. It was such a blessing to us. We really appreciate EmpowerBank and the Baileys at Dombera Farm for their assistance."
A total of $3,9 million was injected into the project, which translated to about US$35 000 at the bank rate of that time, before a further $2m was injected to make it $5,9m.
EmpowerBank seeks to provide social and financial solutions to the financially excluded, with a greater focus on those between the ages of 18 and 35.
Its vision is to be the leading financial services and solutions provider for young entrepreneurs in Zimbabwe.