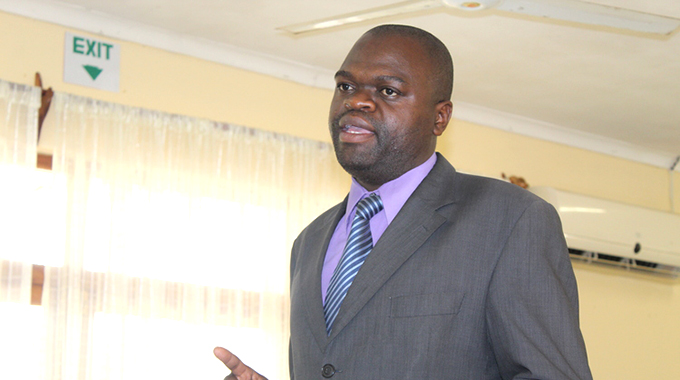 The ManicaPost
Tendai Gukutikwa and Nyasha Mapasa Post Correspondents
WOMEN have been urged to be more knowledgeable about mining rights and improve on their participation in the sector.
Speaking at a women's mining symposium held recently at a local hotel, Manicaland provincial mining director Mr Omen Dube, whose speech was read by Mr Innocent Mapara, said unawareness was the major hindrance to women's participation in the mining sector.
The symposium was co-hosted by Action Aid and Zimbabwe Diamonds and Allied Minerals Workers' Union under the theme "Empowering women in extractive industry to eradicate poverty, inequality and abuse".
Mr Mapara said there was need to increase women participation in the mining sector as part of measures to bridge gender inequality and achieve sustainable economic development.
He said the main reason why women's participation was low in the mining sector was because of ignorance of the legal requirements for one to enter the sector.
"We want to empower young w to break the glass ceiling in entering the mining sector. We are doing this by sensitising them on access to mining rights and also the importance of this sector. To solve this, we are trying to mainstream women by participating at workshops and conferences and teach them on the legal requirements for one to be part of the mining sector," he said.
Mr Mapara also urged women to work closely with the Ministry of Women Affairs, Gender and Community Development to ensure that they get entitlement for mining claims that would benefit them.
"The major challenges for women are labour, occupational segregation and lack of access to capital. The Ministry of Women Affairs, Gender and Community Development will advocate and lobby for you and assist you in acquiring mining claims as has been evidenced by the few women that have claims as we speak," said Mr Mapara.
In an interview, ZIDAWU's chairman, Mr Cosmas Sunguro, said there was need for gender quality in the mining sector as small-scale artisanal mining was male-dominated.
"There is need to focus on gender issues in the extractive industry in Manicaland as the mining sector is vast in the province.  Women need to venture into that sector and play a critical role. Our aim is to sensitise women in Manicaland province about the importance of the mining industry in the socio-economic development of the country," he said.
The symposium brought together communities affected by mining activities, mining workers, civic society organisations, faith-based organisations and relevant Government ministries.