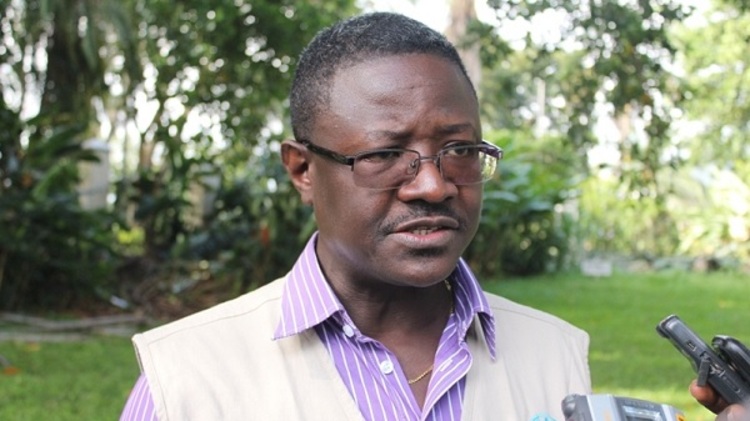 The ManicaPost
Sharon Chigeza Post Correspondent
THE Food and Agriculture Organisation (FAO) is assisting Mutasa farmers to acclimatise to shifting food consumption patterns while adopting nutrition-sensitive farming that maximise productivity and nourishment.
Speaking during a tour of agricultural projects in Mutasa district, FAO sub-regional coordinator for Southern Africa Dr Patrick Kormawa commended the crop production skills and acumen of farmers in the region.
"The farmers have been well equipped with the knowledge of agricultural processes, but still lack the practical aspect of production. The region is well conditioned for crop production and has access to markets," he said.
He urged farmers currently focused on agro-business to diversify and adopt nutrition-sensitive agriculture for family consumption and commercial market.
"This strategy stresses the multiple benefits derived from enjoying a variety of foods, recognising the nutritional value of food for good nourishment, health and productivity and the social significance of the food and agricultural sector for supporting rural livelihoods. Nutrition-sensitive agriculture also entails provision of nutrition education so that household resources are used to improve family nutrition, especially that of women and young children," said Dr Kormawa.
Dr Kormawa said the adoption of nutrition-sensitive agriculture will help reduce stunted growth in children, thereby promoting the productivity of individuals and the nation at large.
"Stunted growth affects children in the early childhood years and impacts negatively on their development. Generally those with stunted growth lag behind by a gap of nine years in development of both physical structure and cognitive thinking. This will carry on throughout one's life and negatively impact the productivity of an individual and resultantly will impact the productivity of the economy itself," he said.