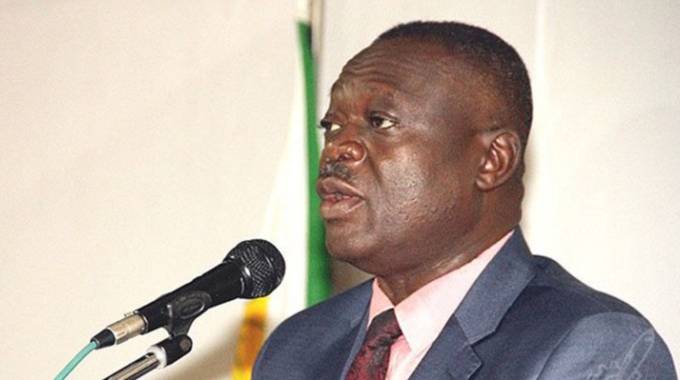 The ManicaPost
Luthando Mapepa Chipinge Correspondent
LANDS, Agriculture, Water and Rural Resettlement Minister Perrance Shiri has urged the law enforcement agents in Manicaland to deal decisively with the machete gangs that are wreaking havoc in macadamia plantations in Chipinge.
Speaking during a tour of Chipinge last week, Minister Shiri said the machete gangs must be flushed out as they are causing sleepless nights for the farmers.
"Machete gangs robbing macadamia nuts farmers should be arrested. There is total tranquillity in other provinces and we need to redouble our efforts in addressing this menace.
"We have never heard cases of machete gangs attacking tobacco farmers and stealing their bales. This shows that something is terribly wrong here. I implore the Minister of State for Manicaland Provincial Affairs (Dr Ellen Gwaradzimba) and her Joint Operation Command team to seriously look into this issue and find a lasting solution. Disputes should be resolved amicably," said Minister Shiri.
"It is our duty to secure agricultural produce," he added.
Following a global upsurge in the demand of nuts, cases of macadamia nuts thefts have been on the rise in Chimanimani and Chipinge districts, with some of them turning violent.
Minister Shiri's comments come at a time when macadamia nuts farmers have appealed to lawmakers to come up laws that ensure mandatory sentences for macadamia nuts.
They called for the amending of the Statutory Instrument 138 of 2019, which regulates macadamia nuts production.
Minister Shiri also called on corporates to share their expertise on cash crop production with the local communities.
"We want to see a massive boost in cash crop production. The successful growing of all the high value crops in Chipinge should not be the preserve of large and institutional farmers. We need to cascade the technology to small farmers dotted across the district through out-grower schemes so as to champion local development in line with the devolution concept," he said.