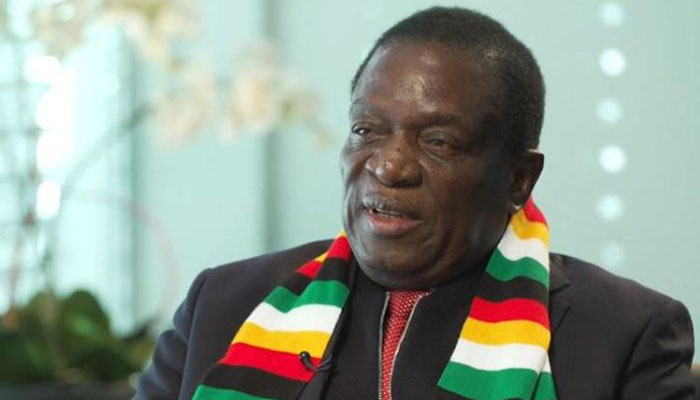 The ManicaPost
Rumbidzayi Zinyuke Senior Reporter
INDUSTRIES in Mutare, most of which are struggling to find their feet following years of economic recession, were left a relieved lot after they met President Mugabe who promised to put to an end the acrimonious relations the companies are having with the Zimbabwe Revenue Authority.
Most companies in the eastern border city have closed shop as a result of penalties from the tax collector over unpaid statutory obligations.
President Mnangagwa met captains of industry at Golden Peacock Villa Hotel last Friday before addressing a rally at the Mutare Aerodrome open space and reiterated Government position that business comes first in all policies. He said Government will scrap tax arrears – some dating decades ago – of firms that are failing to operate optimally. He said gone were the days for Government to implement policies on behalf of business but they must be cooperation to come up with solutions that would benefit the whole country.
"Private sector and public sector should work together. That way we look at challenges together and not wait for solutions to come from one side while challenges come from the other side. The creation of wealth, to us, is high on our priority of issues as Government. It is critically important to have everybody on board in the quest not only to develop and modernise our economy but to create jobs and wealth for our people," said President Mnangagwa.
What excited most businesses was Government is considering scrapping tax penalties that have crippled many businesses in the country. President Mnangagwa said the fights between Zimra and business should end if there was to be a revival of local industry. "On the tax amnesty, it was good but we need further interrogation of this idea. We can revisit this issue because we still have people who are burdened with taxes which go back 10 years or more.
''It is necessary to empower the current companies to move forward not to leave them stuck in the past. In my view, Government doesn't suffer if we make a decision that we cancel the past and we move on to the future on that issue," he said.
Local businesses are on record calling on the tax authority to desist from punishing businesses who were still paying taxes as they risked destroying the same companies.
"The problem of fighting between business and Zimra should be a thing of the past. Zimra should make sure they understand business and vice versa. They must facilitate each other to succeed. If you are going to penalise each other left right and centre, then we are not going to have anyone left to penalise," he said