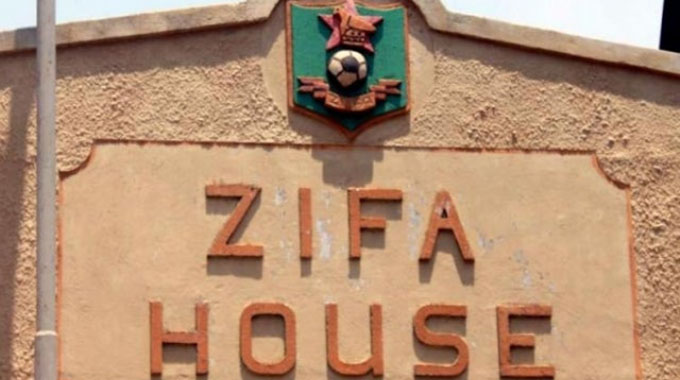 The ManicaPost
FOR quite some time now, it has been disheartening to see how the most loved sport in the country – football – has been on autopilot as its administrators are sleeping on duty and misfiring during all the critical moments.
Each time we read about the familiar administrative boobs, it evokes a sickening emotion.
The Zimbabwe Football Association (Zifa)'s administrative blunders are nothing new, especially on the back pages of almost all local newspapers.
If anything, it actually takes us by surprise when those is the corridors of power in domestic football administration get things right on the very few occasions they manage to do that.
Today, we stand in the midst of yet another football administrative crisis as our national team is going into international competitions without adequate preparations.
It would appear as if Zifa had no idea about these international assignments.
The Covid-19 pandemic now becomes their convenient scapegoat.
Sadly, it was all too clear that with the Covid-19 pandemic bringing everything to a halt since March, and the subsequent global freeze on football action for almost six months, it was bound to be a mammoth task for Zifa to oversee the smooth take off of the sport in a post lockdown era. Early this week, Zifa was battling to facilitate the Warriors' trip to Malawi for a friendly match in preparation of crucial assignments ahead.
Coach Zdravko "Loga" Logarusic will now have to make do with players he hardly knows in a friendly match that he should be testing combinations ahead of crucial matches.
We have at least five weeks before the all important African Cup of Nations qualifier against Algeria, but we are wasting a glorious opportunity to prepare adequately.
In failing to prepare, we have always found ourselves preparing to fail.
While we were yet to get a single player for the assignment, our opponents already had nine foreign-based players, including Orlando Pirates hotshot Gabadinho Mhango and Mozambique-based captain John Banda.
They arrived in Blantyre last Friday.
In our case, a 17-men Warriors squad made up of foreign-based players is expected to converge in Blantyre, and Logarusic will only get to meet the players for the first time in Malawi.
As if that is not enough, media reports indicate that of the 17 players, four have reportedly pulled out for varying reasons.
In addition, most clubs, including Marvelous Nakamba's Aston Villa, are yet to respond to invitations sent by the local football mother body.
While we continue groping in the darkness, the Warriors' major rivals in the African Cup of Nations qualifying Group H – Algeria and Zambia – have already lined up games, with the Desert Foxes having two huge dates this month, starting with Nigeria on October 9 in Austria, after which the African champions will fly to the Netherlands to play Mexico on October 13.
Zambia's Chipolopolo host Malawi on October 7, where they are looking to test their Chan squad, before their Nations Cup side face Kenya in Nairobi on October 11 and South Africa in Rustenburg on October 13.
For us, a dark cloud hangs over the international friendly between the Warriors and the Flames as Zifa cannot call on local players who have been inactive for over nine months due to the prolonged suspension of the domestic game.
Fears abound that some Europe-based players might not be allowed to fly back into Africa as a precaution against Covid-19.
Those who will come will fly directly to Blantyre, most probably a day before the match, and this could leave Loga with no time to conduct any training session.
While Zifa are yet to secure players for Sunday's friendly, their opponents already have their itinerary intact.
This is the same old sad Zifa story we have been subjected to. Only heavens know when we will ever be appeased by the local administrators of this game that we all love with such a passion.
Nevertheless, Go Warriors Go!