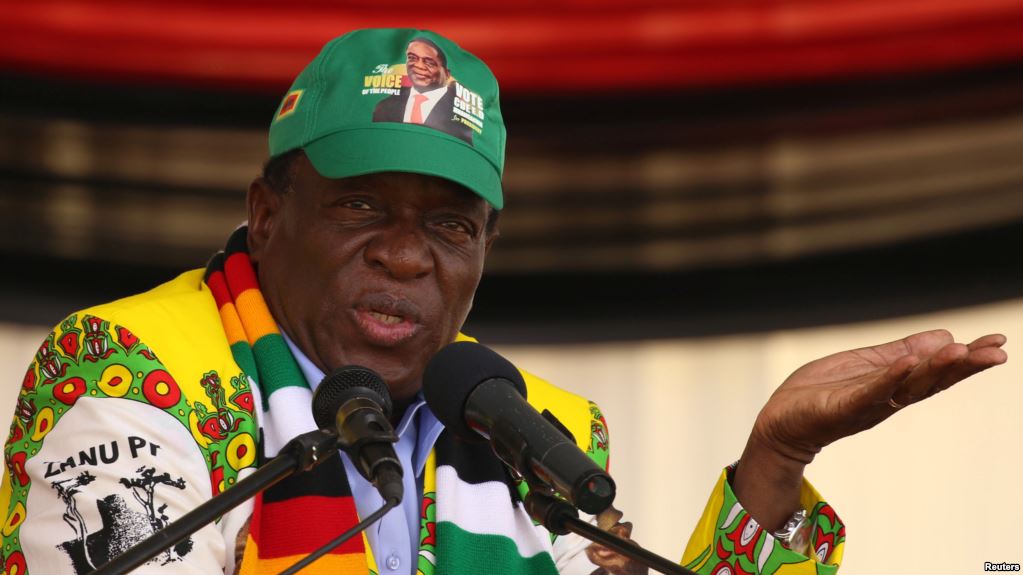 The ManicaPost
The July 30 harmonised elections were the most meaningful since independence. Never before were Zimbabweans able to go about their business without fear of the next person; with even those wearing different party regalia conversing and laughing about anything and everything.
The elections produced office bearers called MPs, senators and councillors that represent constituencies, districts and wards throughout the country.
Most of the office bearers were sworn in this week.
Expectations are high that they craft and put into effect measures that mitigate the stubborn hardships in our midst.
Politics as a discipline entails the building of Government and ability to relate it with other governments, the formulation of policy and ability to relate it with other policies, the commissioning of legislation and ability to relate it with other legislations.
The making of laws is the responsibility of MPs who sit in Parliament to deliberate on issues of concern that need legal cover to address them. These issues affect the wards within a constituency and constituencies within a district.
Our leaders thus should feel, measure and constantly pay attention to the pulse of the community and the nation at large.
Voters look to politicians as persons that identify with their aspirations by satisfying their needs, promoting their interests and addressing their concerns in a socially and culturally acceptable manner, and, in accordance with shifting priorities and interests.
Zimbabweans are not happy with the times their lives have been subjected to over the past two decades.
The popular sentiments that led to the removal from office of former President Mugabe in November 2017, after 37 years in power, point to corrupt tendencies of office bearers; tendencies that had become so entrenched as to define the corrosive and toxic environment that Zimbabweans would want to avoid and overcome in a dispensation ushered by the 2018 harmonised elections.
It is therefore against this background that people are looking to leaders that are transparent, honest and sensitive to the need to serve the interests of the people as opposed to exploiting their office for selfish and personal gain.
The ruling ZANU PF administration and opposition, especially the dominant MDC-Alliance, must work together.
Currently, Zimbabwe is boxed into attitudinal dispositions where MDC-Alliance sees nothing but failure in Zanu PF.
But if Zimbabwe is to become a better place for everyone, the incoming legislators must account for a clean break with the past, without compromising reason and principle at the alter of choruses that may have the potential to make the bad situation, we currently find ourselves in, even worse.
ZANU PF has done some outstanding work that should be emulated and the MDC has created a platform for pluralism that offers invaluable oversight into government activities, but has also championed the imposition of sanctions that have devastated the majority.
The new dispensation should thus create an environment that promotes national consciousness above petty considerations. Our representatives in a ward, constituency, district or province must serve and address the interests and concerns of all citizens regardless of political association.
The harnessing of the spirit that saw the convergence of interests in the ouster of our former President Mugabe, in an atmosphere of calm and purposefulness, should continue to guide the political activities of all political parties if Zimbabwe is to emerge a better place for all to live in.
Corruption remains the curse that must be exorcised in the interests of the common good. Indeed, we owe our allegiance to the Republic of Zimbabwe and not to narrow interests packaged as politics. With the 2018 elections over, it must be everyone's dream to work towards being a Zimbabwean ahead of any other consideration — a Zimbabwean that is renowned for loving peace and working hard and in an honest manner.
Our leaders should know that the electorate is watching with keen interest and is very good at punishing non-performance or perceived non-performance, and, very poor at understanding reasons for failure.
It is fair to give President Mnangagwa, parliamentarians, councillors and senators the opportunity to lead in anticipation of a greater and better tomorrow.