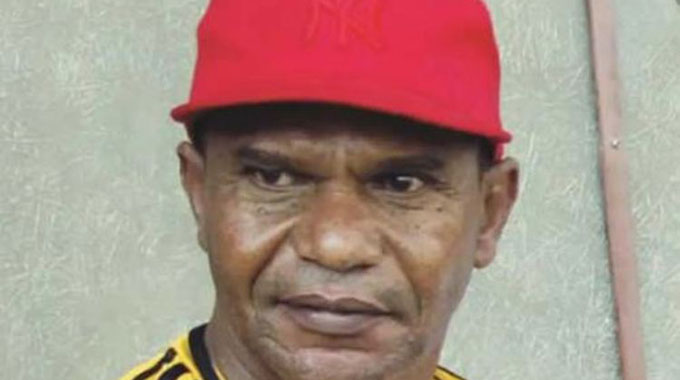 The ManicaPost
IT is normal that whenever football coaches around the globe announce their preferred line ups ahead of crucial club or national team assignments, debate on which player deserves to be part of the list and who does not, ensues.
Our beloved Warriors are no exception!
Early this week, the nation woke up to the much awaited list of players that will do national duty against Somalia in a 2022 World Cup double legged preliminary round qualifier.
Caretaker coach Joey Antipas wielded the axe on a number of players that featured in the forgettable Afcon finals assignment in Egypt as he seemingly adopted a new approach in the national team selection criteria when he called up players that command regular jerseys at their clubs in announcing an 18-man squad.
Elsewhere in this newspaper we have a list of the identity of players that Antipas dropped in which former captain Knowledge Musona, who has struggled for game time at his Belgian club Anderlecht, was also overlooked.   
While the decision to drop these regulars gained support from a section of critics that felt that after the humiliating Afcon exit, it is time to start on a fresh page and assemble a team for the future, others felt that there is need to guarantee continuity in the national team by including a good number of those regulars.
In fact, those that argue for continuity feel that the decision to drop some regulars was more of a vindictive move meant to punish players perceived to have led player revolts during Afcon 2019.
It is regrettable to learn of these disturbing reports that the national team regular players are being dropped after Zifa reportedly interfered with the player selection process and instructed that these players be dropped because they led humiliating player industrial action during Zimbabwe's Egypt Afcon outing.
Such reports gain credence in that even big goalkeepers Edmore Sibanda and George Chigova are not part of the team announced by Antipas while fringe goalkeeper Elvis Chipezeze made it albeit a jittery display in the final Afcon group match against the DRC.
Side-lining players from national duty simply because they led or participated in industrial action is no guarantee that the same humiliating incidents will not occur in future since even the new players have bellies and families to feed.
What is crucial to note is Zifa should also have put their house in order well before the tournament and ensured they give the players what they deserved or agreed in their contracts.
If indeed Antipas and his subordinates selected the squad they announced based on merit and current active participation at their clubs, then they should be applauded.
This is the reason we take sides with those who argue that national team selection should be based on merit and must never be allowed to be guided by politics of the game.
All we want is the best possible team from the pool of players of Zimbabwean nationality dotted around the world and those plying their trade here at home. We will certainly not wait for a draw or defeat against continental lightweights like Somalia for us to say it.
We are a serious football playing nation with millions of citizens that passionately love the game of football hence we surely cannot afford to be blinded by petty politics of the game that do not take us anywhere.
After all, football is now a big industry world over, no wonder it has a part to play in President Emerson Mnangagwa's Vision 2030 and by making decisions that retard the development of the game we surely must be aware that we also working against the country's socio-economic development.
As the national team prepares for the World Cup preliminary round against Somalia, we hope those running the affairs of the game in the country will do the right thing and desist from making needless interference in team selection processes.
After all is said and done, administration and coaching in football are a world apart.