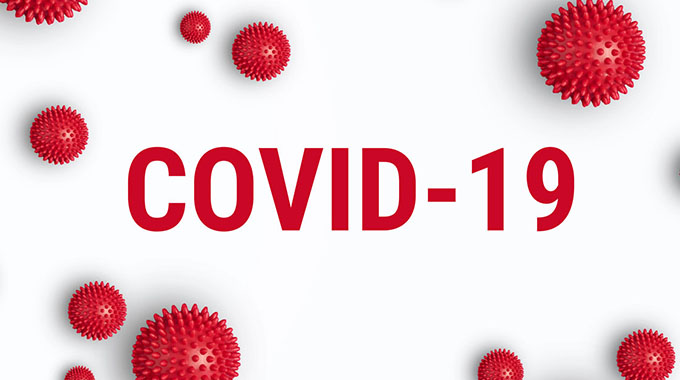 The ManicaPost
THE increasing numbers of Covid-19 cases and deaths is a serious cause for concern.
Cases are sky-rocketing on a daily basis across the country, thereby putting a further strain on the country's health delivery system.
The fact that front-line workers in the health sector are also being infected is also an area of concern.
Further from home, more cases and deaths are continuously being recorded in South Africa, while Europe has warned of a second wave of Covid-19, thereby showing the devastating effects of this global pandemic.
While awareness campaigns are being conducted by various organisations, the alarming trend of defiance among Zimbabweans threatens to catalyse the spread of the contagion.
The several arrests being made everyday is evidence that numerous lockdown violators are going about their business normally.
This section has chosen to ignore the lockdown regulations and are not observing the World Health Organisation (WHO) and Ministry of Health and Child Care's Covid-19 safety guidelines.
To most people, the stay at home directives have been burdensome and frustrating and we are continuously seeing unnecessary movements in city centres, growth points, business centres, market places and watering holes.
This is exposing the people of Zimbabwe to infections.
Despite the closure of bars and night clubs as part of measures to curb the spread of Covid-19, people continue to meet over drinks.
According to the police, lockdown violation arrests comprise mostly of liquor offences like public drinking, illegal parties and operation of illegal beer drinking outlets.
Health bodies such as WHO have associated alcohol consumption to a number of communicable and non-communicable diseases that can make a person more vulnerable to catching Covid-19.
Caution is continuously being thrown to the wind, with the strings of some people's face masks loosened.
Some people draw their face masks to the chins while others choose to only cover their mouths.
The virus can enter the human body through the nostrils as well.
One wonders what it will take for it to dawn upon these careless people that Covid-19 has virulent power to bring the dynamic civilisation of modern times to a crashing halt.
We need to be responsible and follow the preventive measures.
Just one Covid-19 patient is enough to infect thousands and millions of others. We can compare one infected person with a 'match stick' that can burn several structures to ashes.
We need to stop the spread of the virus.
Every time when we think of violating the lockdown regulations, we should take time to reflect on the possible consequences.
The law enforcement agents must come down hard on those who refuse to wear masks or brazenly violate the other prescribed safety measures.
No one has the right to endanger the lives of others.
Let us preserve human lives whenever we can.
Those who have tested positive also need to self-isolate until they have been cleared by the health authorities.
To throw caution to the wind and visit public places while symptomatic is selfish and could cause more infections and deaths.
It is vital to continuously remind each other to stay at home.
When we do venture out, let us wear our face masks and adhere to all the safety measures and guidelines.
While everyone is concerned about bringing food to our families' tables, convenience can wait if it means saving human lives.