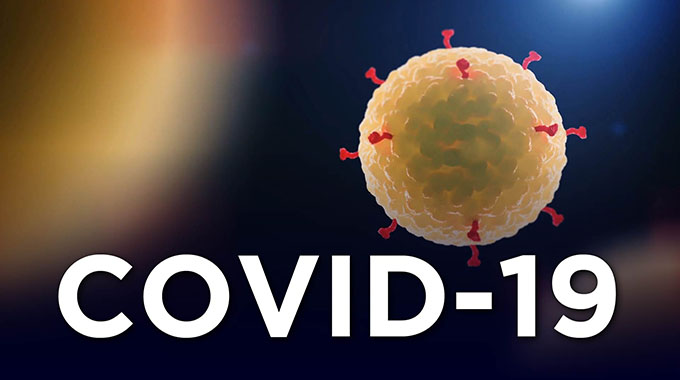 The ManicaPost
THE second national lockdown announced by Government which came into effect on January 5 is a timely and welcome move.
In view of the exponential infection rate rise in the country, the only way to curtail the pandemic and save lives is the lockdown pronouncement.
What is worrying now is that most of the cases that are being recorded are local transmissions.
This means that this deadly virus is among us and the only way to restrict its spread is by curtailing interaction among people; quarantine those infected and administer health remedies.
By the look of things, as well as through analysing available data, this second wave of infections is deadly. The death toll is rising at an alarming rate.
The lockdown is meant to restrict people to their homes except for industries that provide essentials.
This is a hard decision Government had to make because a lot of business and social transactions will be derailed, but the bigger picture is to preserve and save lives.
What the community needs to understand is that it is one thing for Government to announce lockdown measures and another for people to take heed and adhere to the set rules, regulations and guidelines.
Yes, law enforcement agents can chip in to enforce the law and force people to comply, but that is not enough if members of the public do not play ball.
During the first lockdown, many did not believe that the coronavirus was a potential killer, but as of Wednesday a total of 418 people had succumbed to the virus in the country.
On Tuesday, residents in Mutare received shocking news following the death of the Town Clerk, Mr Joshua Maligwa who succumbed to Covid-19.
In as much as the death was a big blow to the Mutare community, it was also a wake-up call of the deadly nature of the virus and the need to stay safe by observing lockdown regulations.
People really need to stay at home.
The duration of this 30-day lockdown can be shortened if people adhere to the regulations and minimise unnecessary movements and interaction.
It is a necessary painful journey.
Businesses that are not classified as essential must just close shop and send workers home.
Those who operate bars and other leisure centres must put the lives of their clients and employees first ahead of monetary gains.
They can always open for business tomorrow when this wave is over.
Law enforcement agents must be on the look-out for those who operate illegal beer outlets at their homes. Since the formal beer retail outlets have been ordered to close, pleasure seekers will definitely invade the neighbourhood looking for hideouts to merry make.
It is refreshing to note that national police spokesperson, Assistant Commissioner Paul Nyathi has since warned people against visiting shebeens.
He said police will ruthlessly deal with those who operate or patronise shebeens during the lockdown.
This message must also be directed to clerics who convene church gatherings and put lives of their congregates at risk.
However, for this to be effective, members of the public who ordinarily must be concerned about their health must act as whistle blowers and report those who are breaching lockdown regulations to the police.
Shebeens operate in the community and if they are left to operate unhindered, the whole community is put at risk.
Neighbours must act as whistle blowers and report such activities to the police for the good of their health and safety.
If the community comes to the party and everyone observe the laid down World Health Organisation regulations the fight against this virus will be won easily and the existing lockdowns will be a thing of the past.
It is our duty as Zimbabweans to join hands and ensure our safety. We should take President Mnangagwa's statement seriously when he said: "Zimbabwe is entering a second lockdown to stop the spread of a Covid-19 second wave. Please, for the sake of our your family and loved ones, avoid large gatherings and non-essential travel.
"This is the final push- let us defeat the virus for good."